It's nearly spring climbing season and I still haven't posted anything about last year's fall season. Unforgivable. Especially considering how fantastic the fall season has been. So much has happened that it's difficult to put it into words without writing a novel. So instead, I'm going to make this post mostly about pictures, cuz a picture's worth a $1000 or something like that…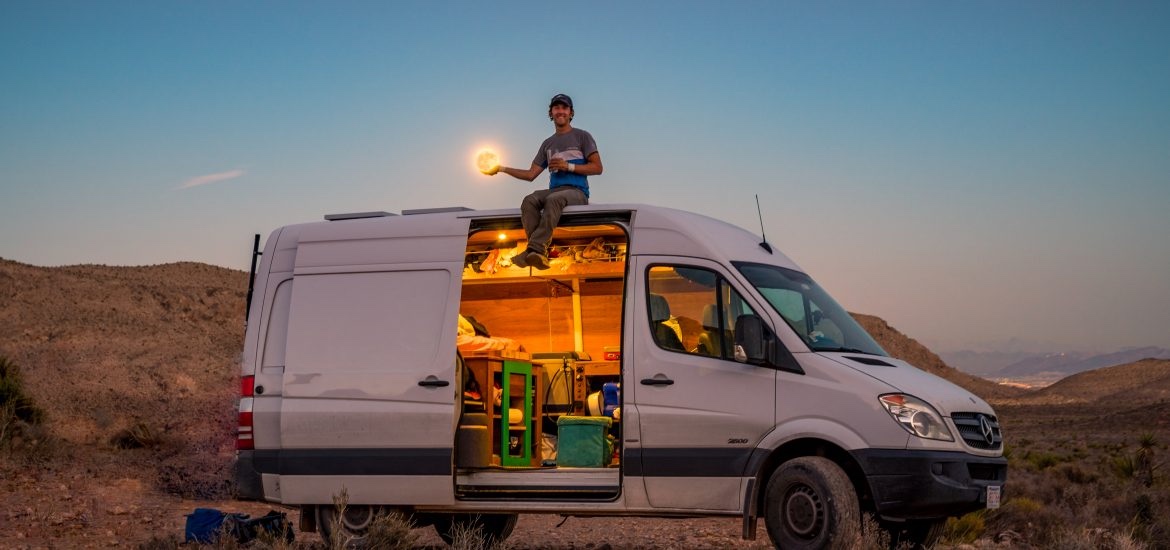 Joshua Tree, October 2016
Dustin came down from Toronto to climb with me in Yosemite, but we got rained out and retreated to Joshua Tree. Our grand plans were foiled again when Dustin got horribly ill and spent several days running from the tent to the bathroom. Poor guy. I also got two cactus thorns embedded under the nail of my big toe. Still though, we managed to have a good week in JTree and climbed some epic lines!
Love this guy! Also, I recently lost this hat and I miss it.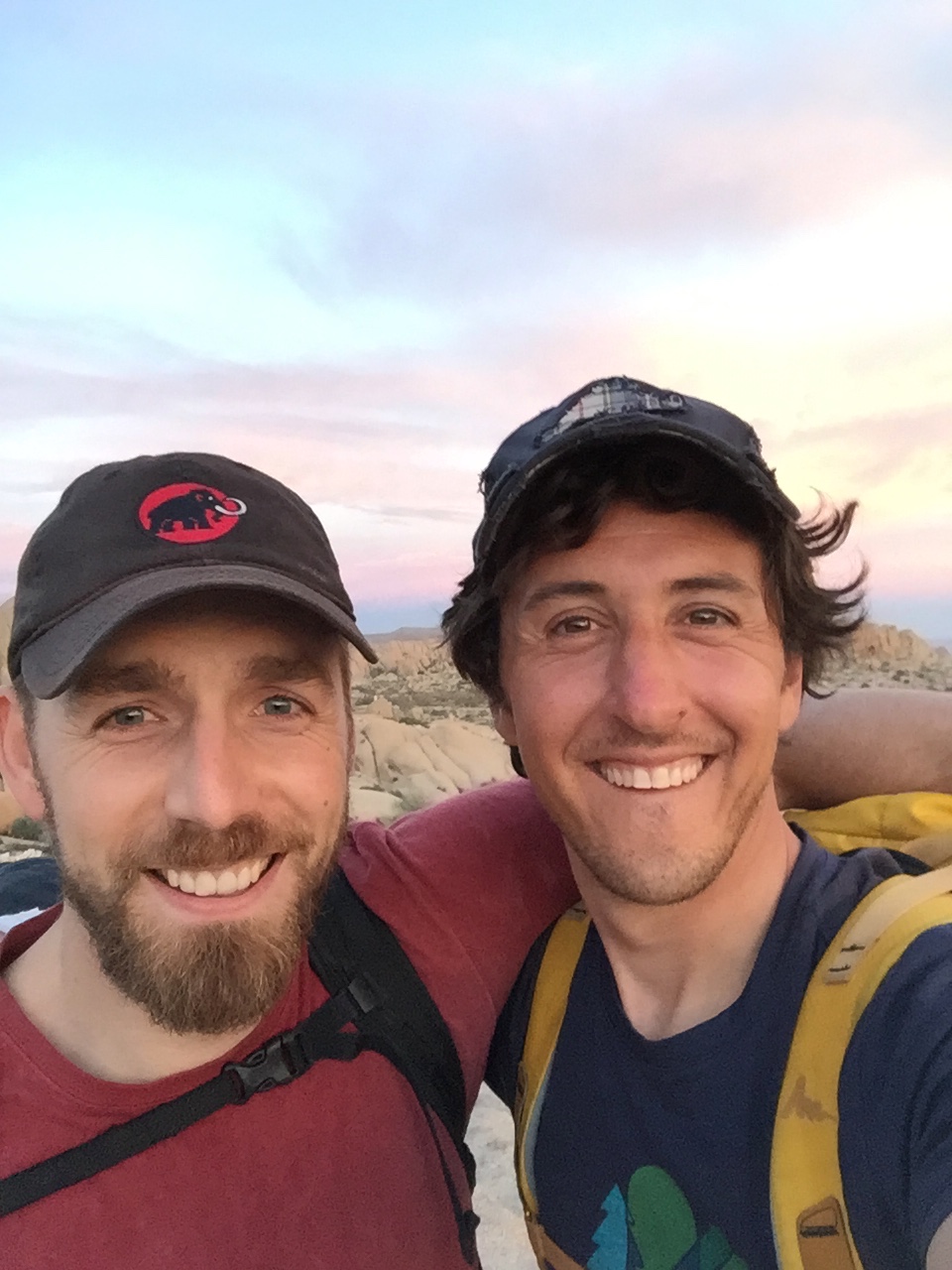 Our site in the Ryan campground.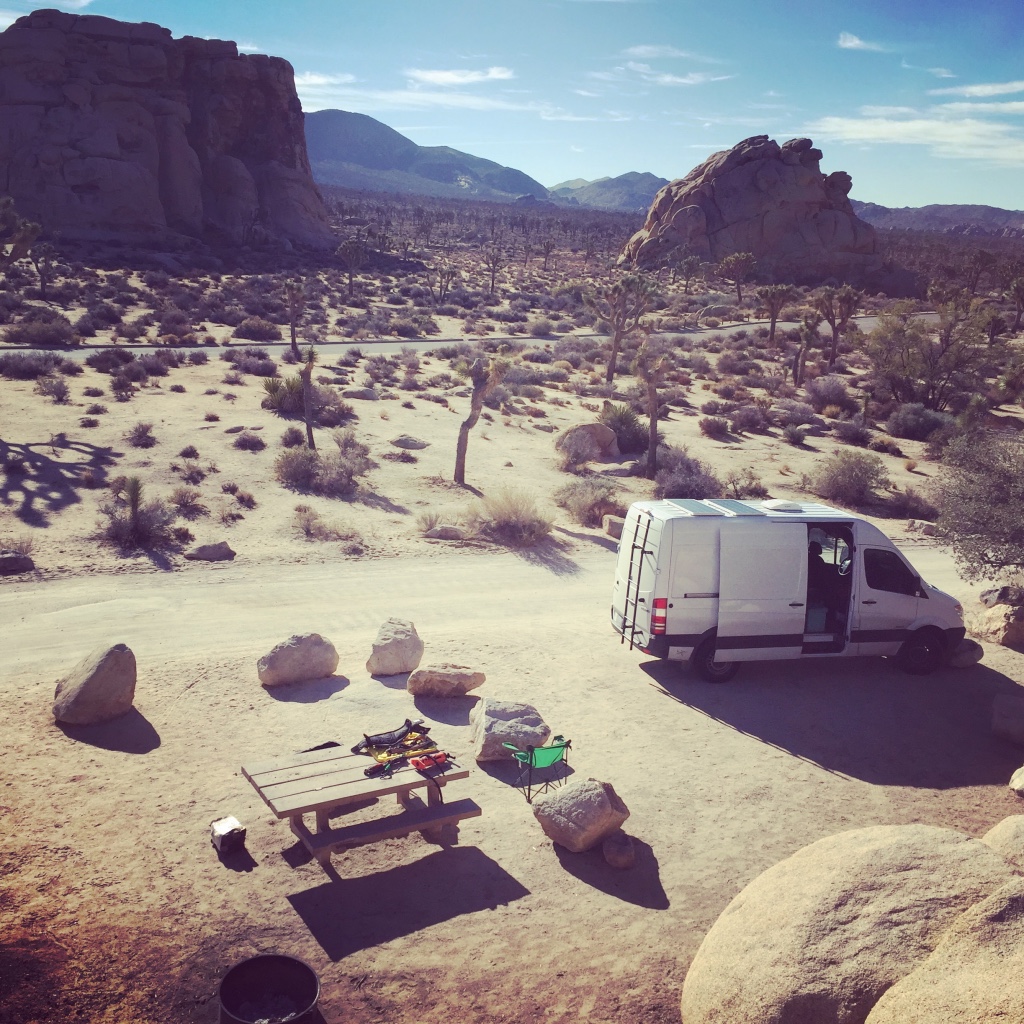 Apparently Figures on a Landscape (5.10b) is a classic. I thought it was a poorly protected sport climb with terrible fall potential… but you should totally do it! :p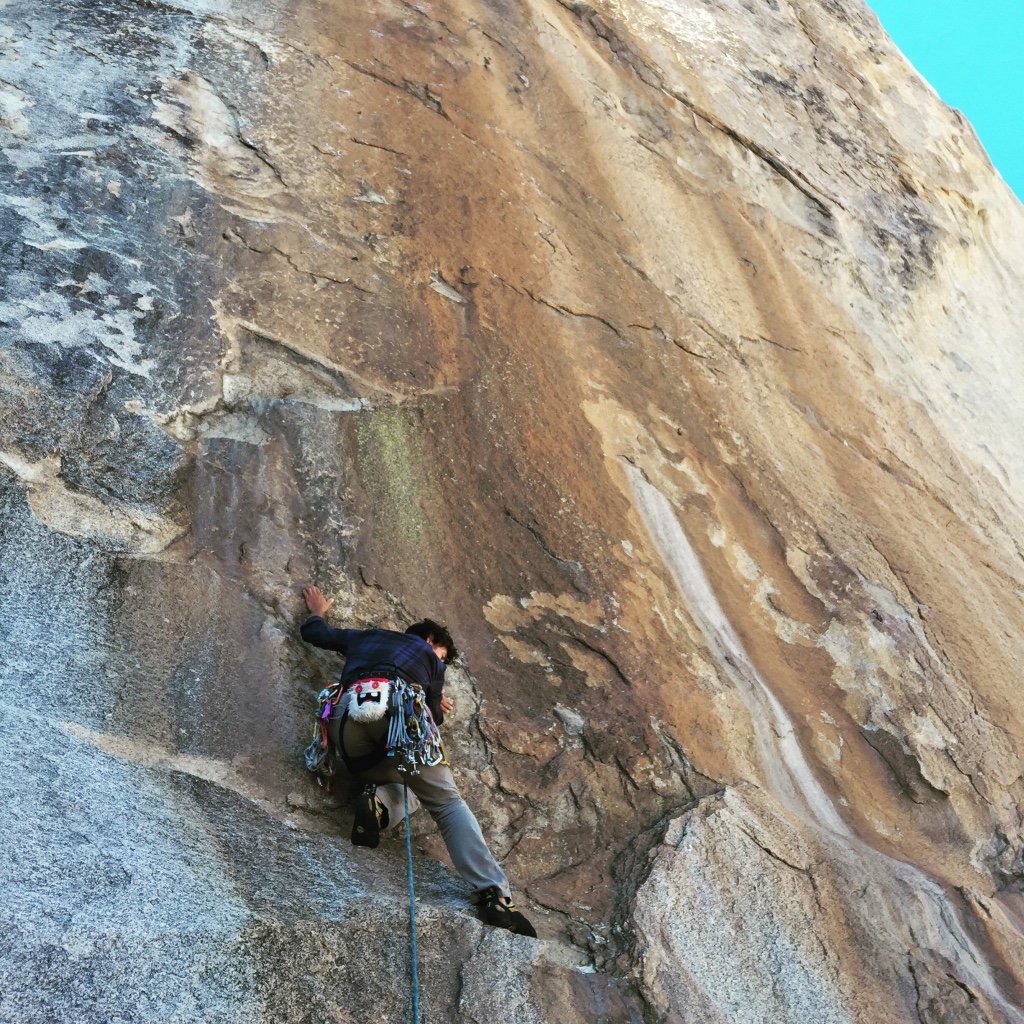 Joshua Tree sunsets never get old.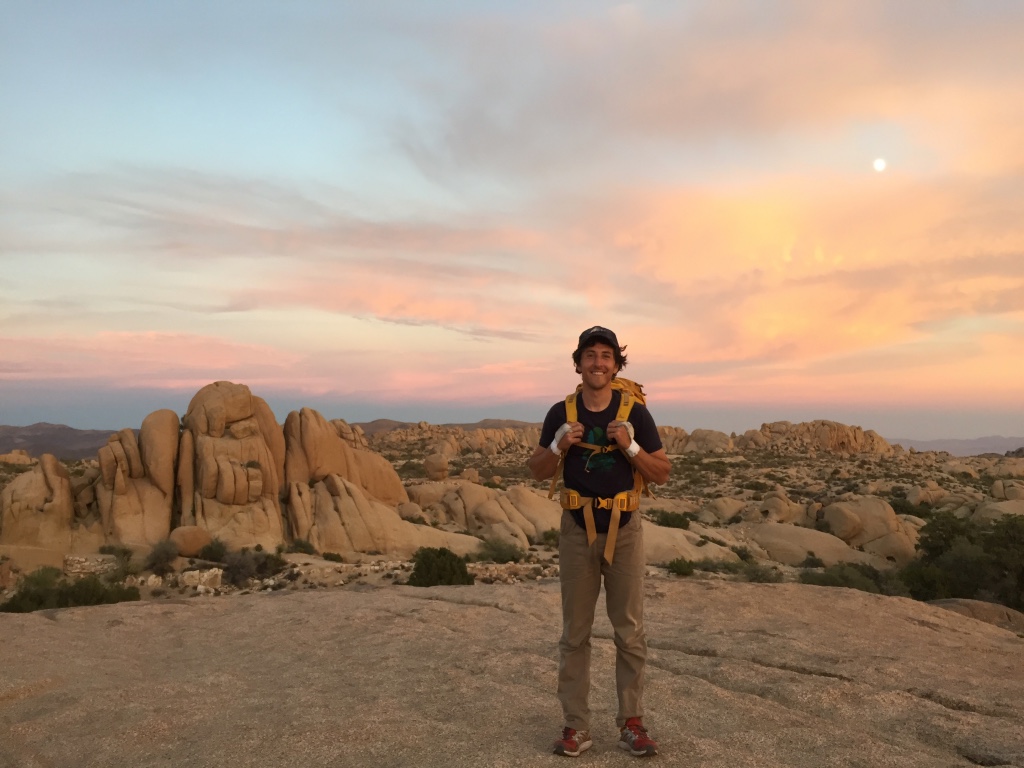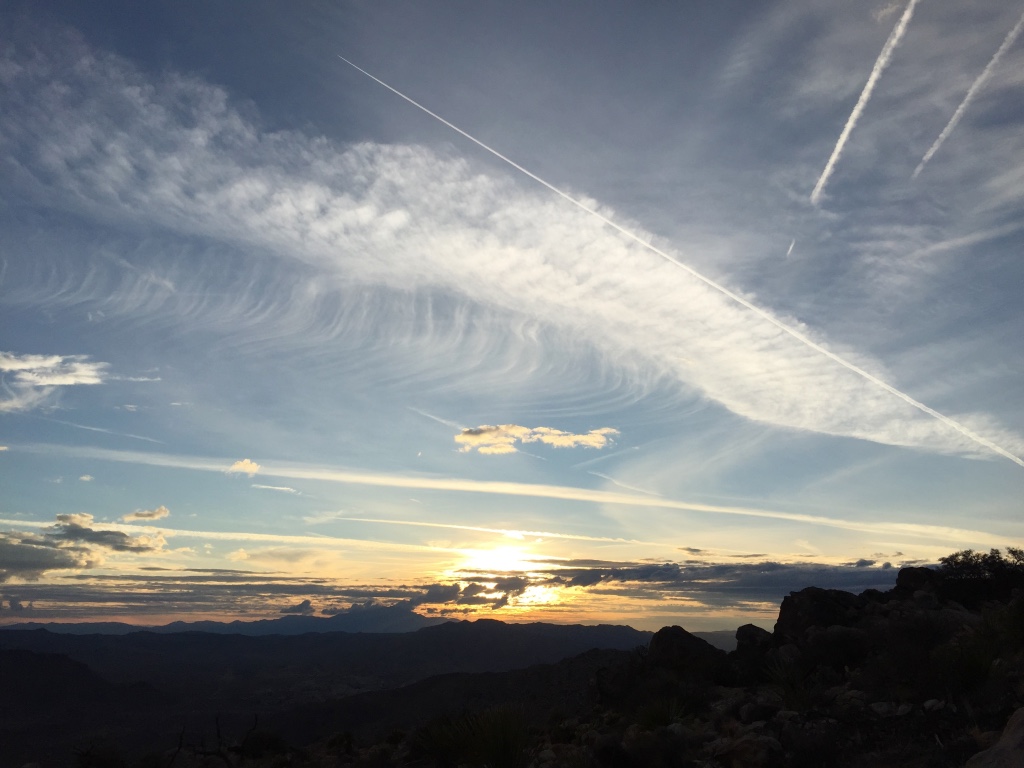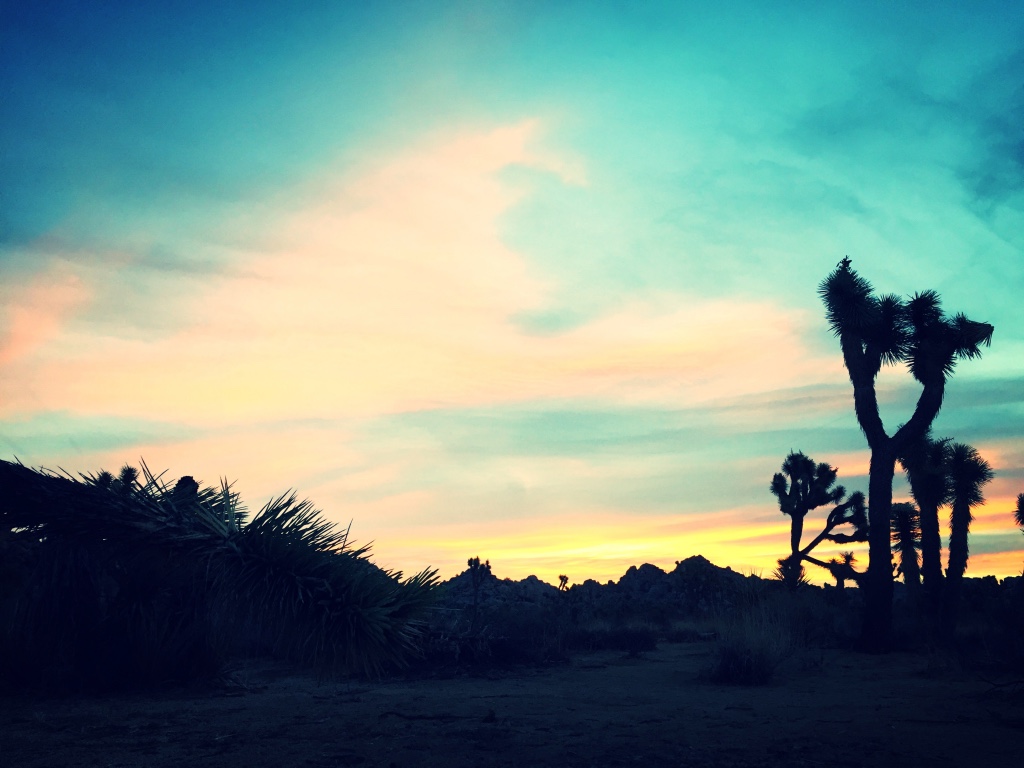 Enjoying a healthy Breakfast of Champions, a fun 2 pitch 5.9 with a great summit.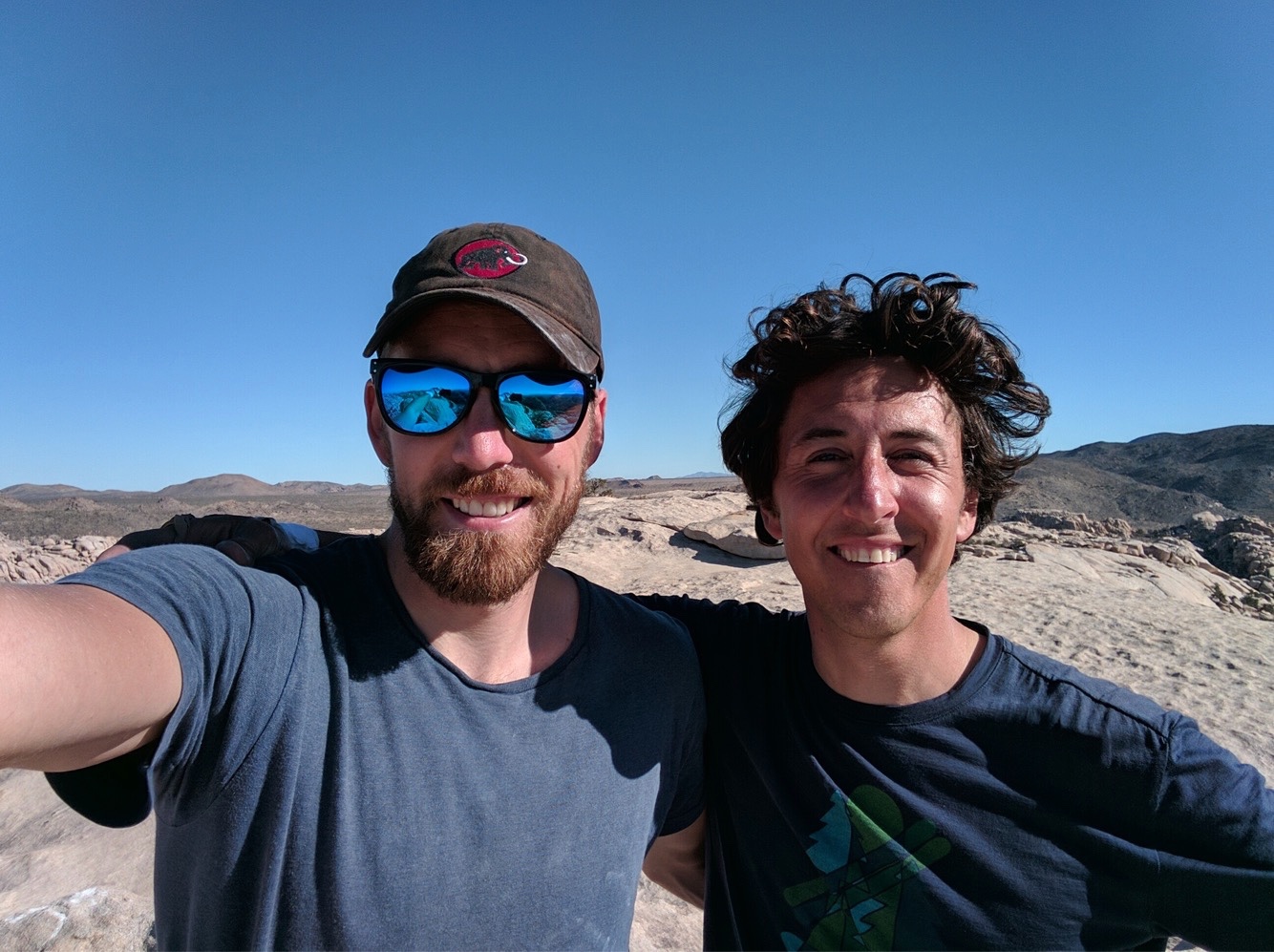 Joshua Tree, Suicide/Tahquitz, The Needles, Red Rock, November 2016
Alissa arrived in Joshua Tree shortly after Dustin left. The original plan was to drive straight to The Needles, but the weather caused us to change our plans slightly. Instead we opted for a full on road trip, hitting Joshua Tree, Suicide Rock/Tahquitz, The Needles, and Red Rocks in a week. We climbed every day, including travel days.
Alissa finds the perfect cactus in Joshua Tree on the incredibly long hike to Queen Mountain. As far as we could tell, Perfect Fingers (5.10a) is the only climb out there, but it was pretty rad. Not sure it was really worth the 3 hour approach, but I'm not saying it wasn't either.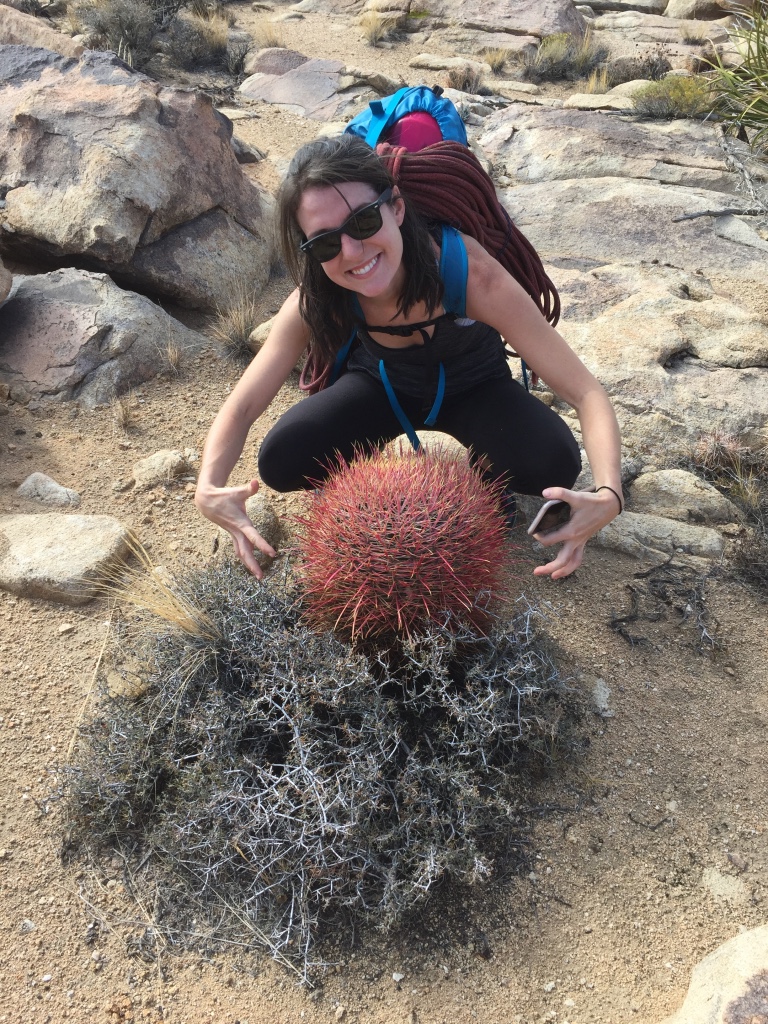 Alissa helps a fellow climber get a piece of gear out on O'Kelly's Crack (5.10c). The start of this route is blank and definitely in the 5.11 range, most people use the cheater stone at the base. The rest of the route is stellar, a 5 star classic. Wangerbanger (5.11c) is also fantastic and is 20 feet to the left. That was a proud send that day.
We ended up in Idylwild, CA for Halloween and made impromptu costumes. The climbing at Suicide was cool, but mostly I remember the Halloween party at Idyology, which was super fun.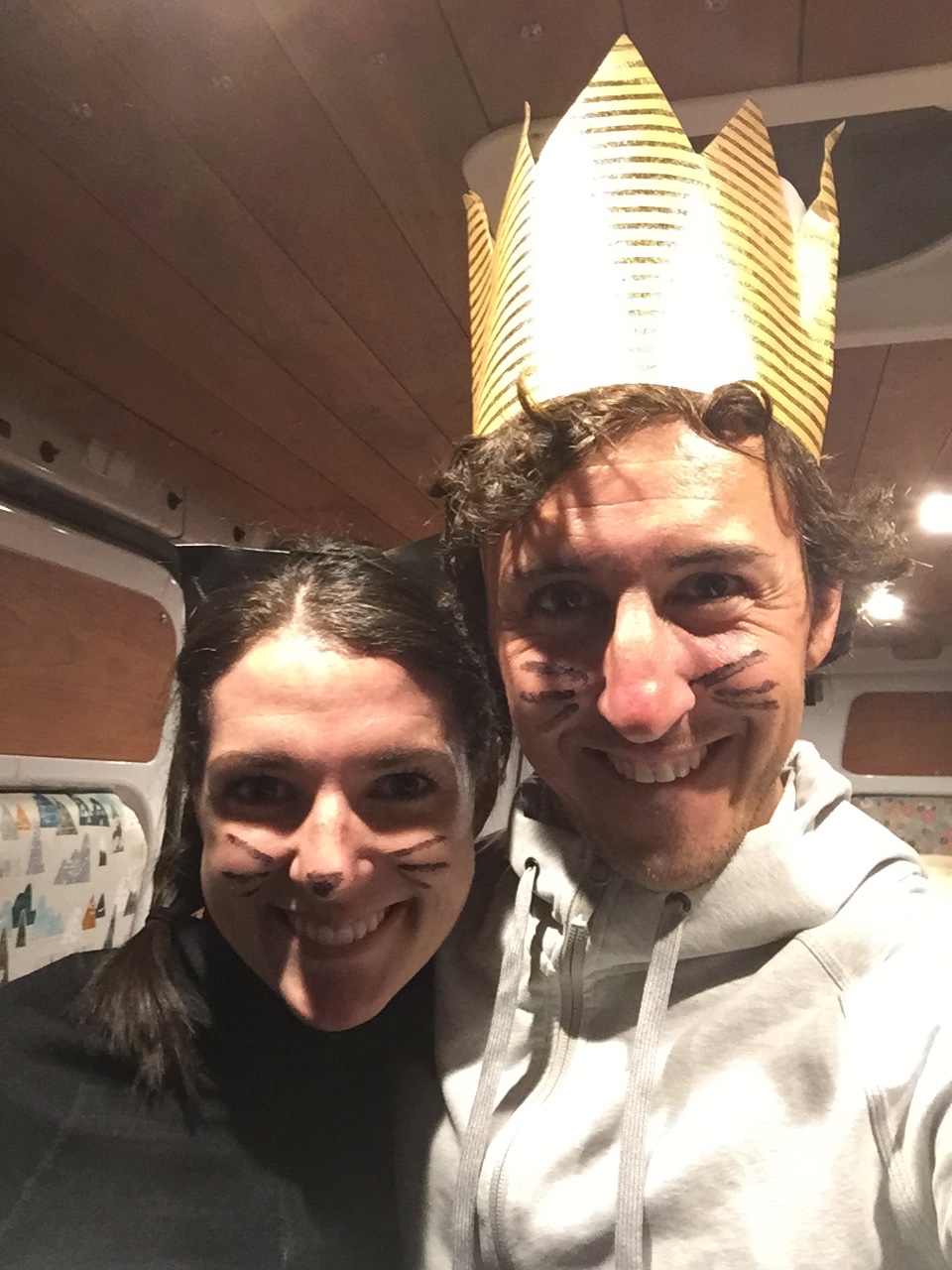 From the top of Flower of High Rank, a really fun 5.9 at Suicide Rock. Cool route, stupid name.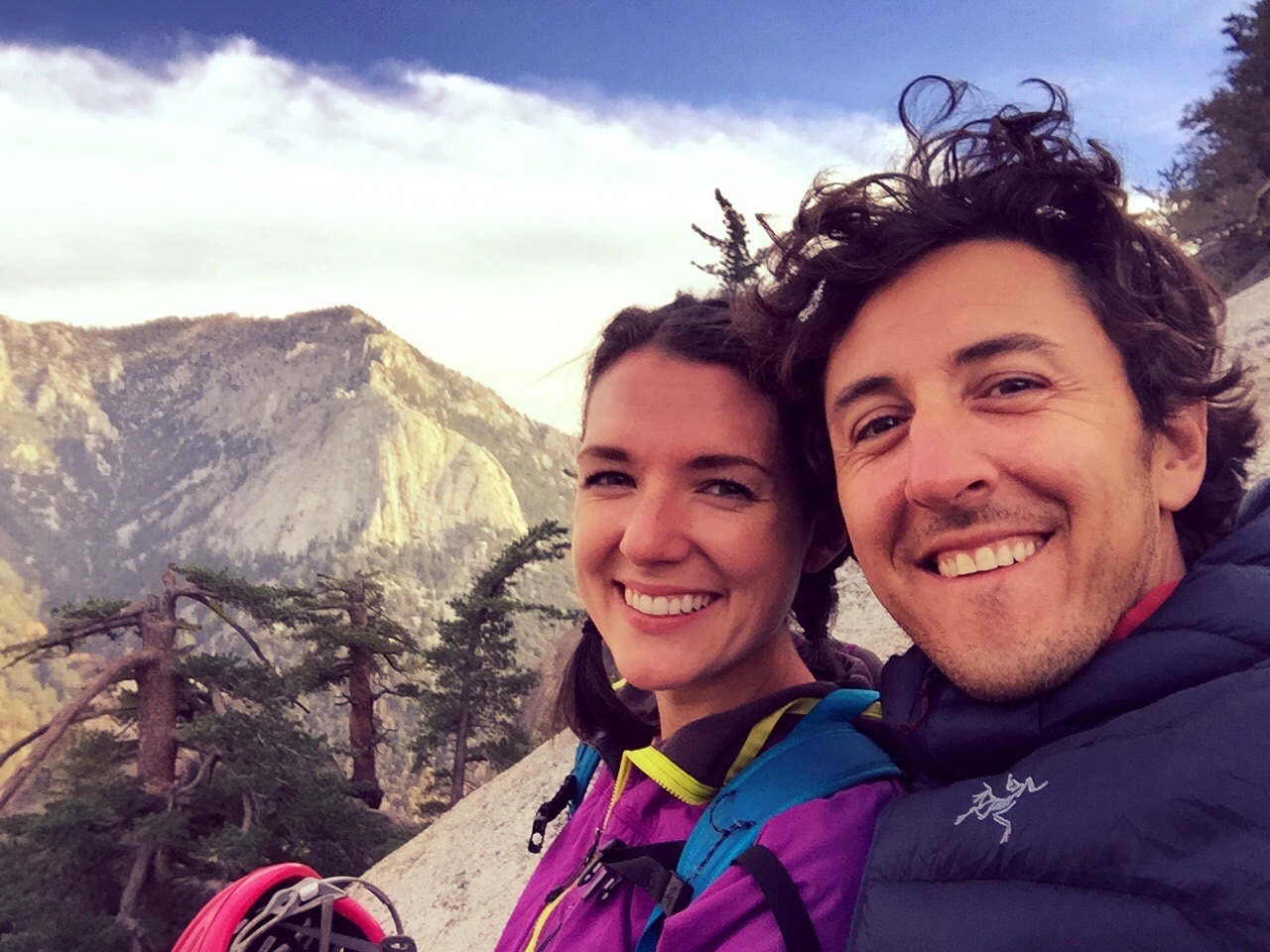 The Needles has got to be one of the coolest and most under-rated crags anywhere. It's buried deep in Giant Sequoia National Park, which is quite a long drive. When the road ends, you park and hike another 3 miles to the crag. It's 3 miles each way, back and forth to the van. Every day. We left all of our gear at the crag, so fortunately the 6 mile daily hike wasn't too bad. It also helps that the views are incredible in every direction you look.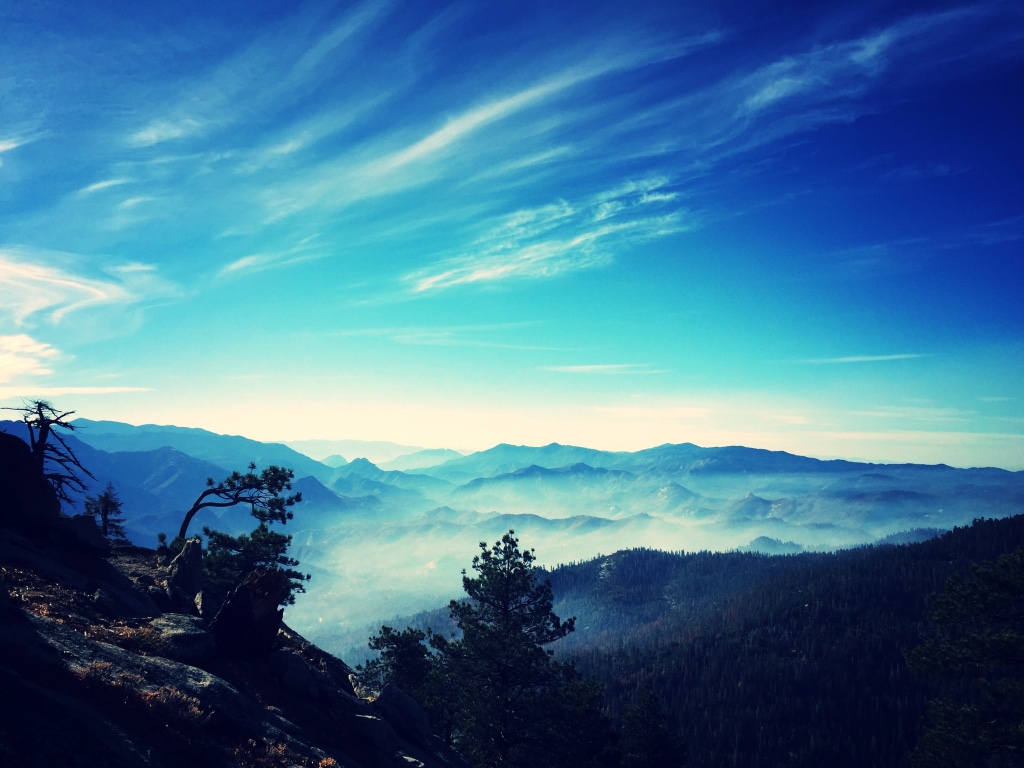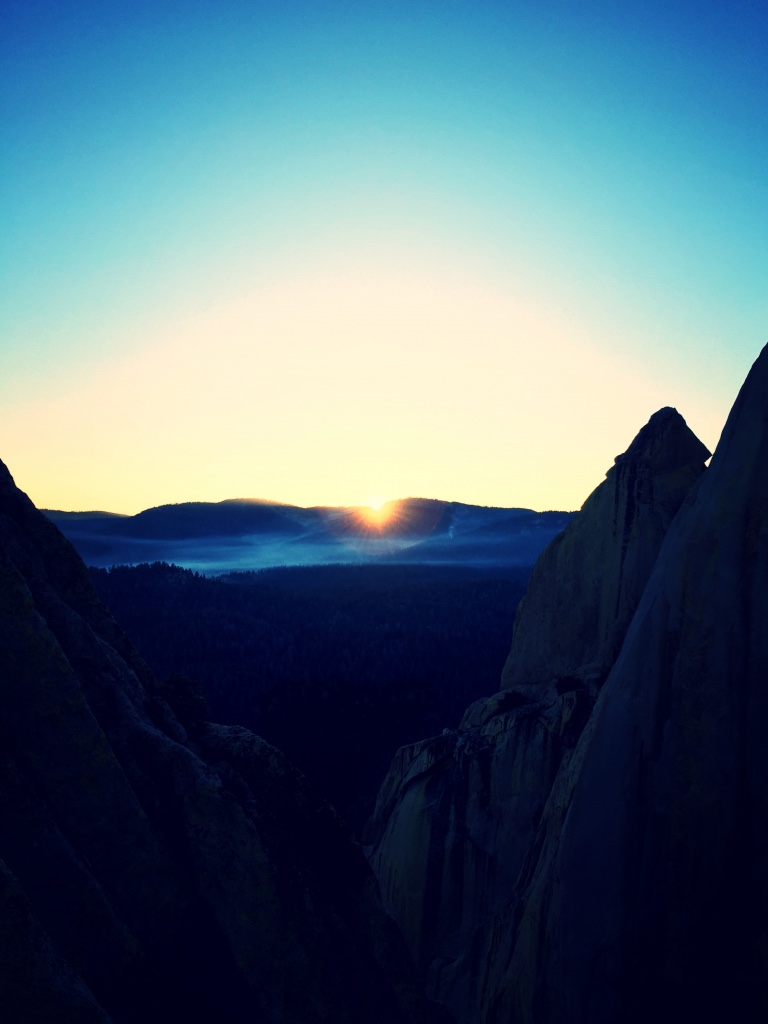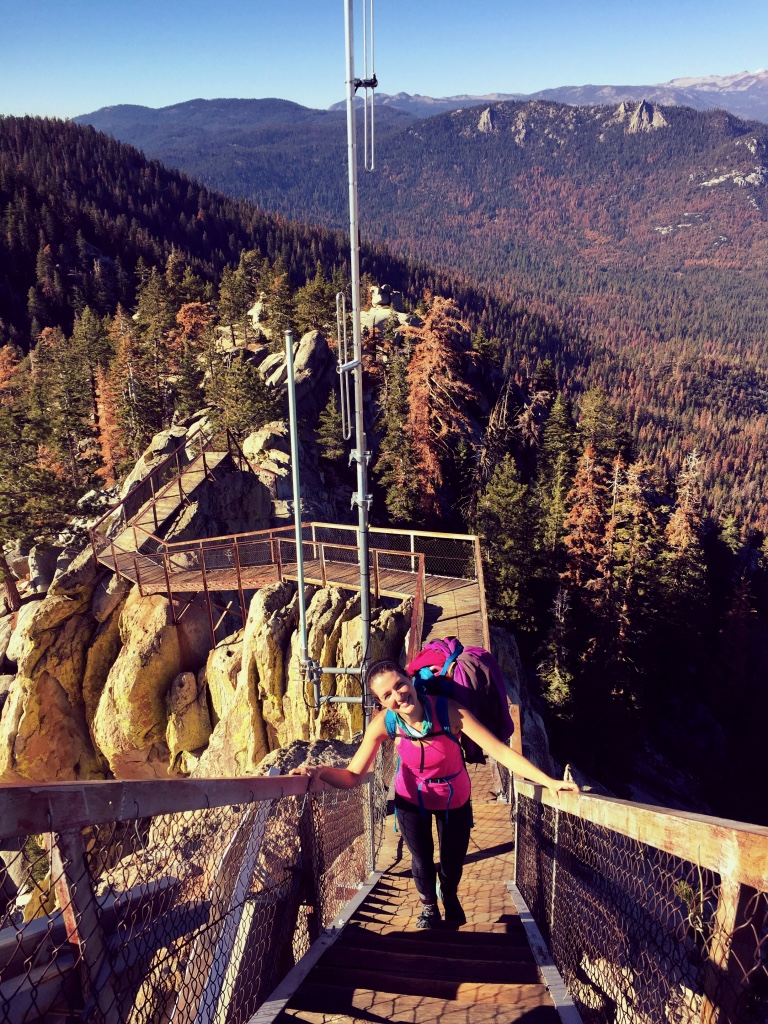 Alissa following up the last pitch of Igor Unchained (5.9+ 3 pitches).
Everything we climbed in The Needles was incredible, but the highlight was definitely The Don Juan Wall (5.11b, 5 pitches).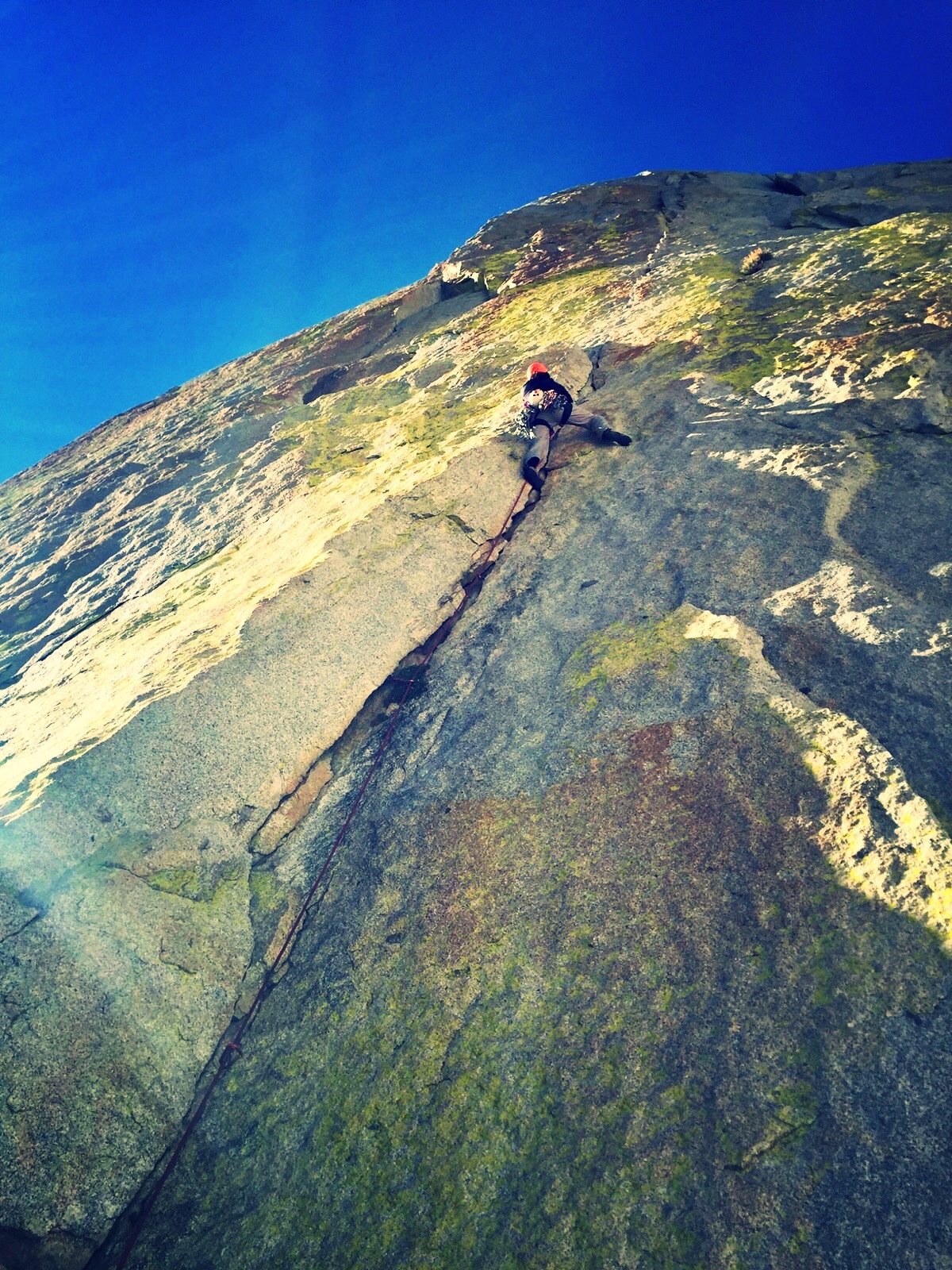 After The Needles we drove to Red Rock to end our week long road trip. We climbed The Nightcrawler (5.10d, 4 pitches). Alissa had already done the route so I got my shot at on-sighting the crux pitch, which I did after pondering the blank section in the middle of the third pitch for quite some time.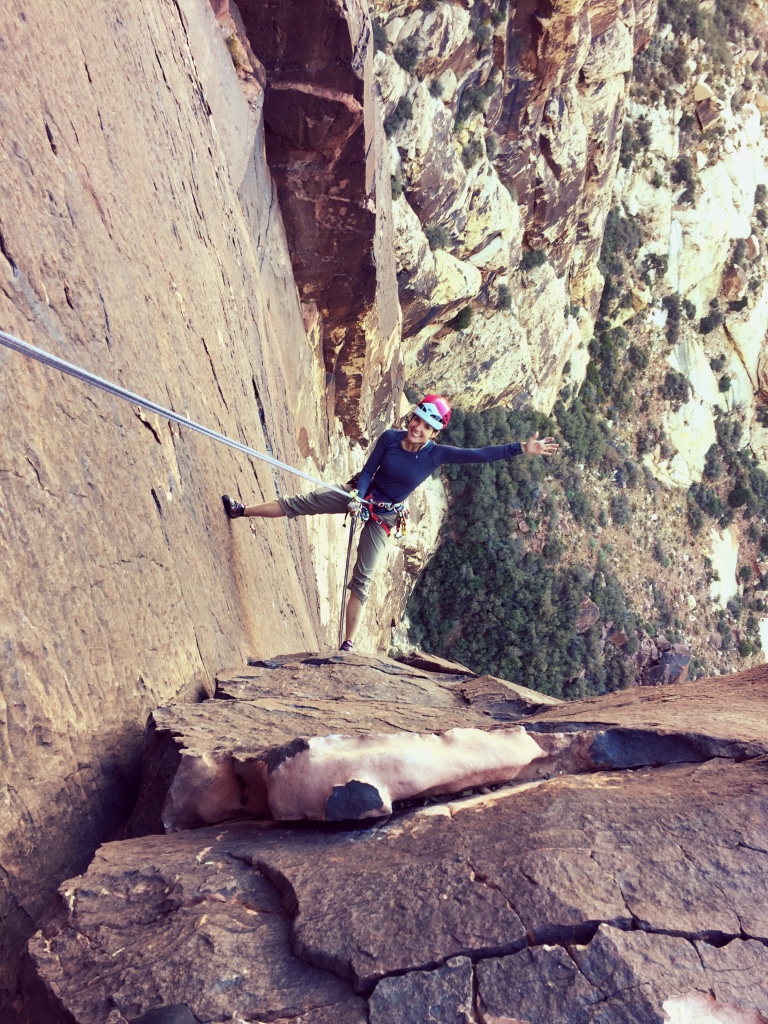 Red Rock, November 2016
After Alissa left, I stayed in Red Rock for most of November. My buddy Matt came out for a visit one of those weeks. He's not nearly as short as he looks in this photo. I swear he's not my son. It was a big brother/big sister program…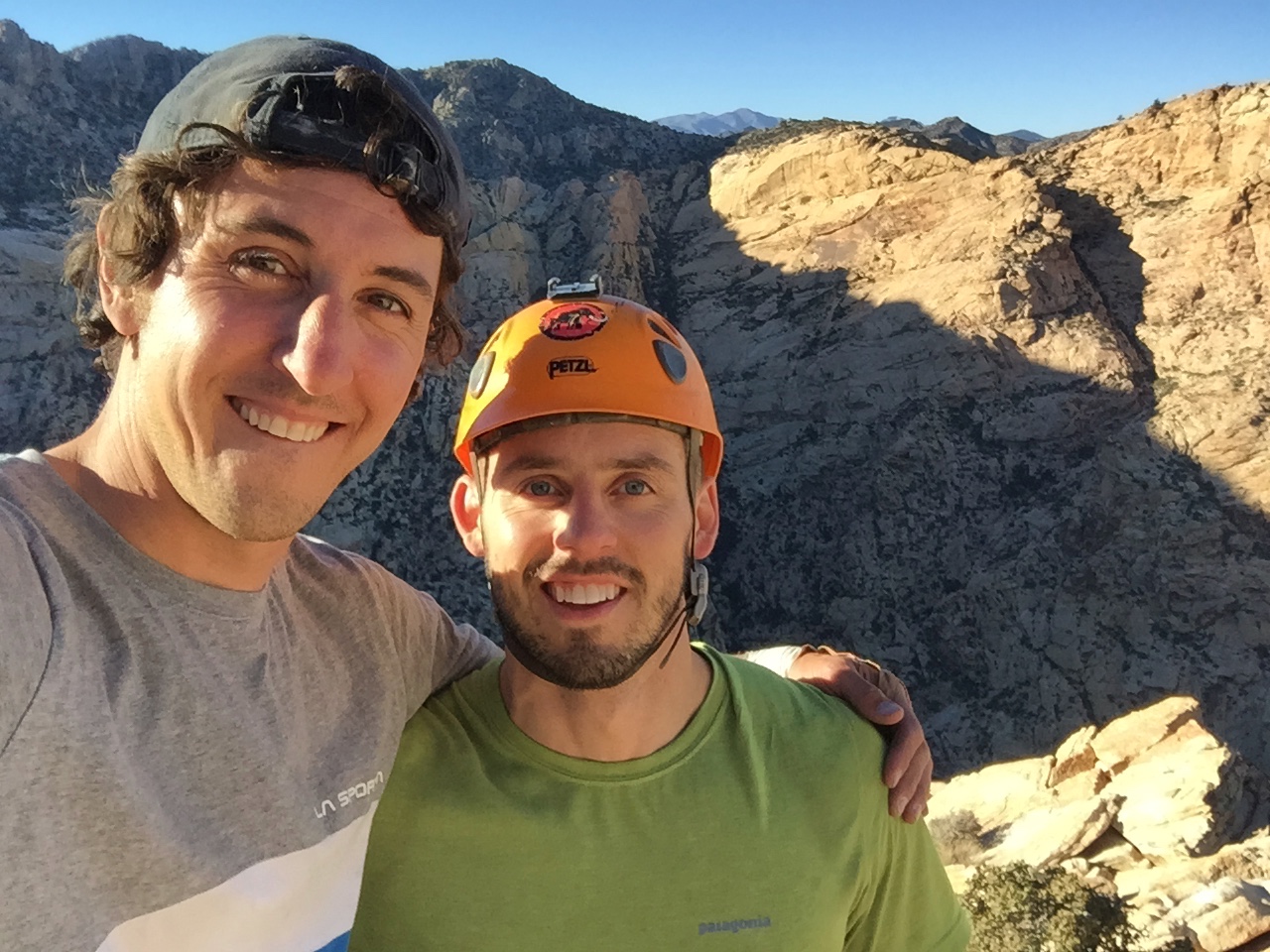 Apparently we did a lot of simul-climbing. We simuled-climbed Epinephrine (5.9, 13 pitches) in 4 hours, Ginger Cracks (5.9, 7 pitches) in about an hour and a half, and Tunnel Vision (5.7, 6 pitches) in terrible time due to the crowds ahead of us.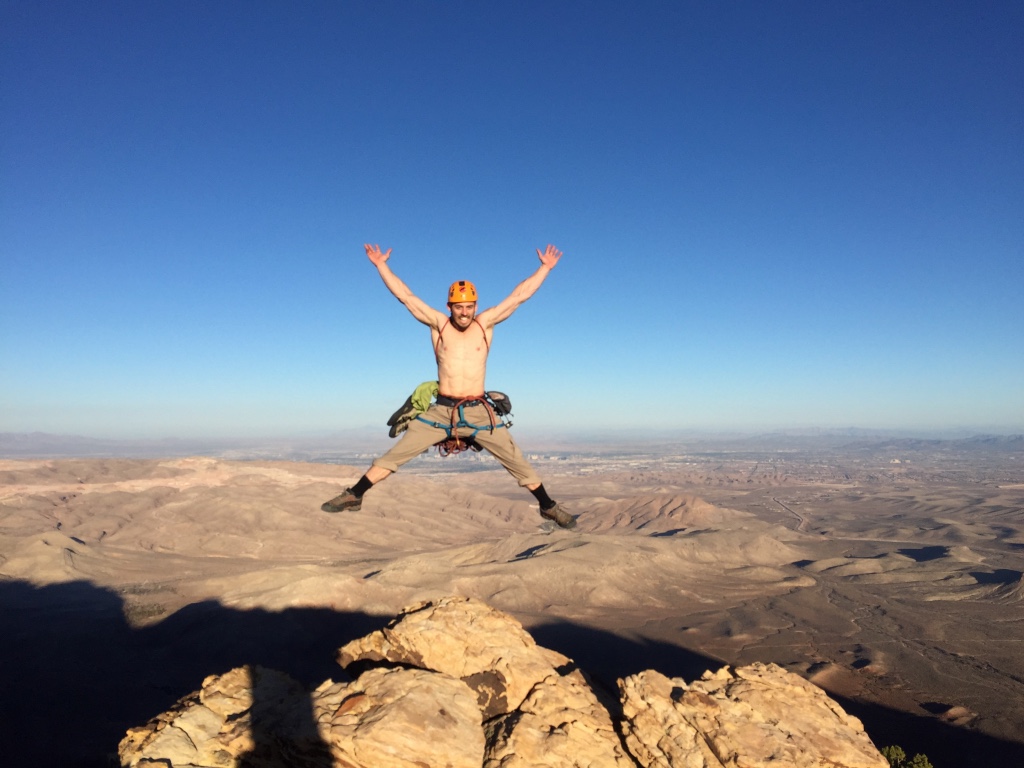 We also did most of Inti Watana (5.10c, 9 of 12 pitches), The Gobbler (5.10-, 3 pitches), and Power Failure (5.10b, 3 pitches). Power Failure was surprisingly good, it's right next to Ginger Cracks and you can totally do both in a day. Inti Watana was surprisingly mungy, though. I thought it was supposed to be a classic, but the entire Aeolian Wall is covered with moss and lichen, blah!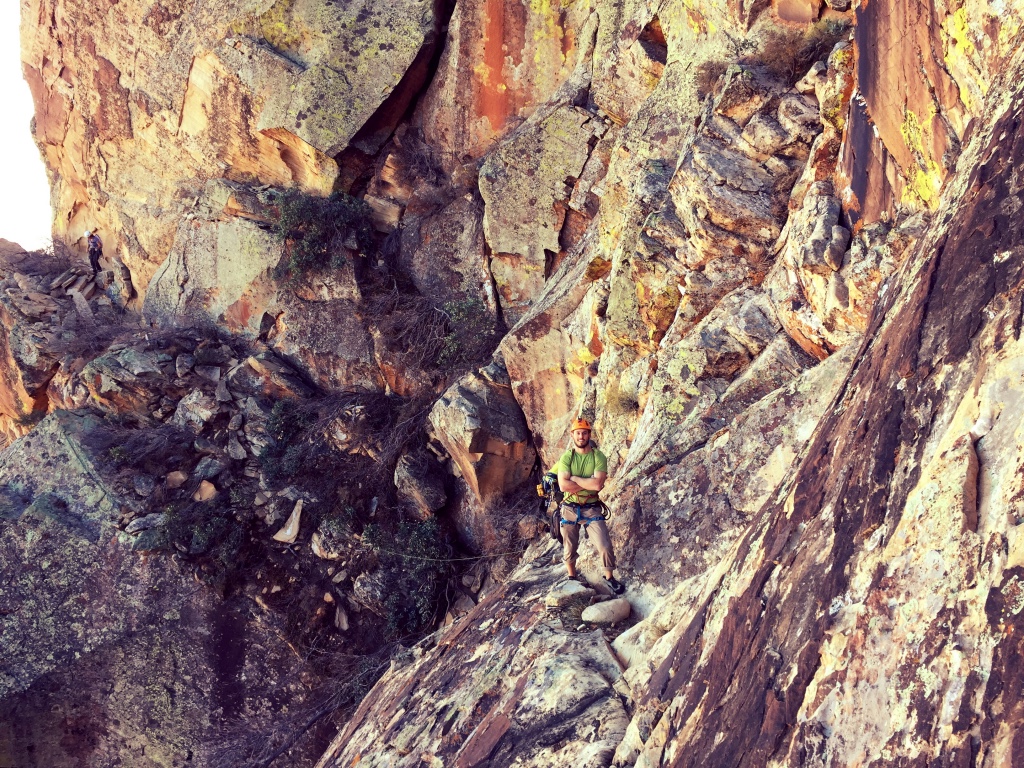 I stayed in Red Rock for most of November and was fortunate to hook up with a couple other friends who were passing through. Adam came up from LA for a weekend as well as my buddy Scott from Boston. I met some awesome new friends through both people. I also got to boulder in Red Rock for the first time ever. Definitely fun, but honestly bouldering in Red Rock is like masturbating in a whore house ;p
At the Arizona hot springs, about an hour from Vegas. If you haven't been, you should definitely check it out. One of the best hot springs I've ever been to.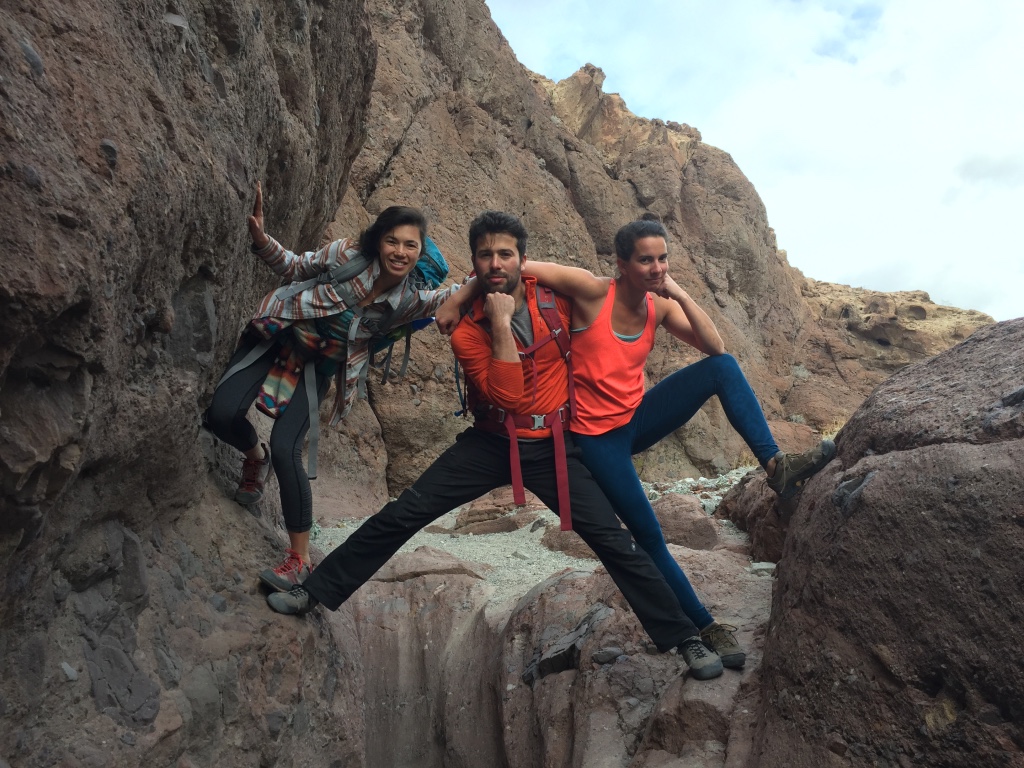 The Porkchop boulder, can't imagine why it's called this.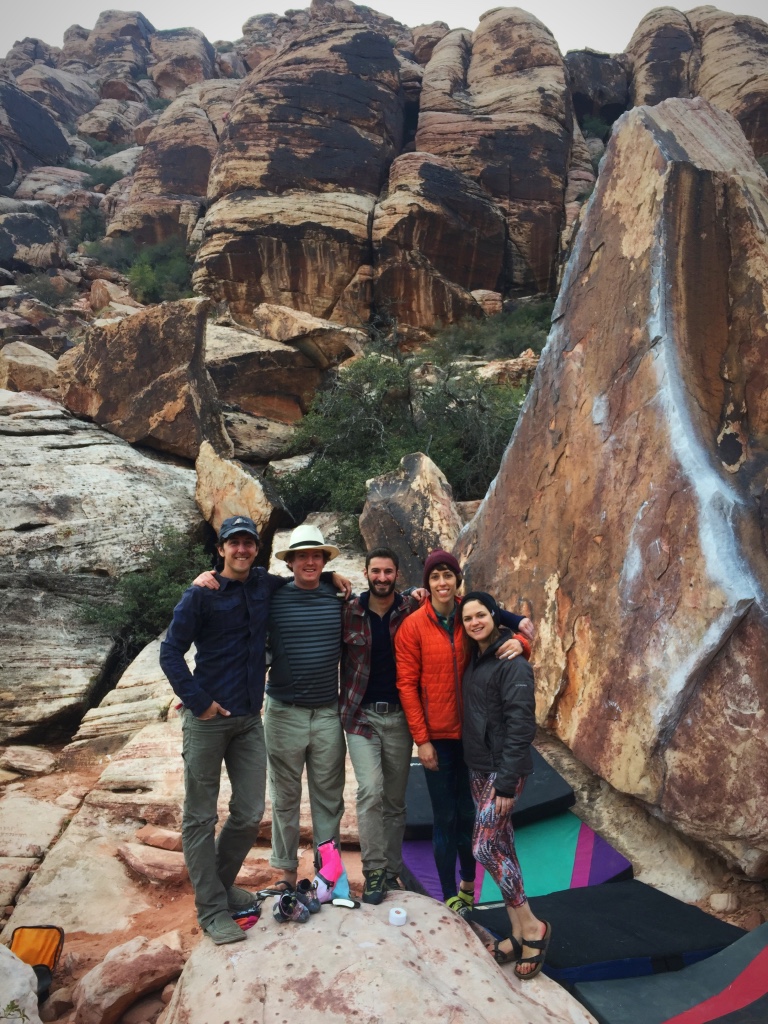 Saying goodbye to Red Rocks for a while…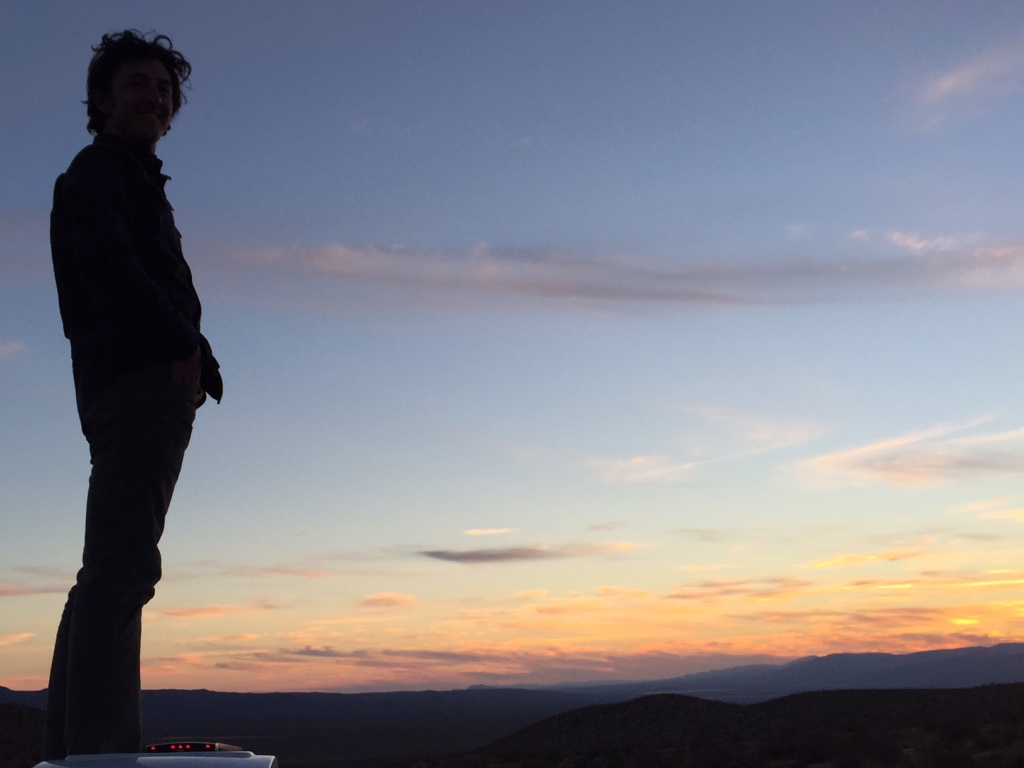 Moab, November 2016
By Thanksgiving I was pretty much ready to declare the climbing season over, but I had already committed to Creeksgiving with Matt and Merida. The Creek was cold. Really cold. And windy. But I'm glad that I went cuz I had one of the best Thanksgiving's ever. We had a deep friend turkey, which was incredible! Also I love these guys!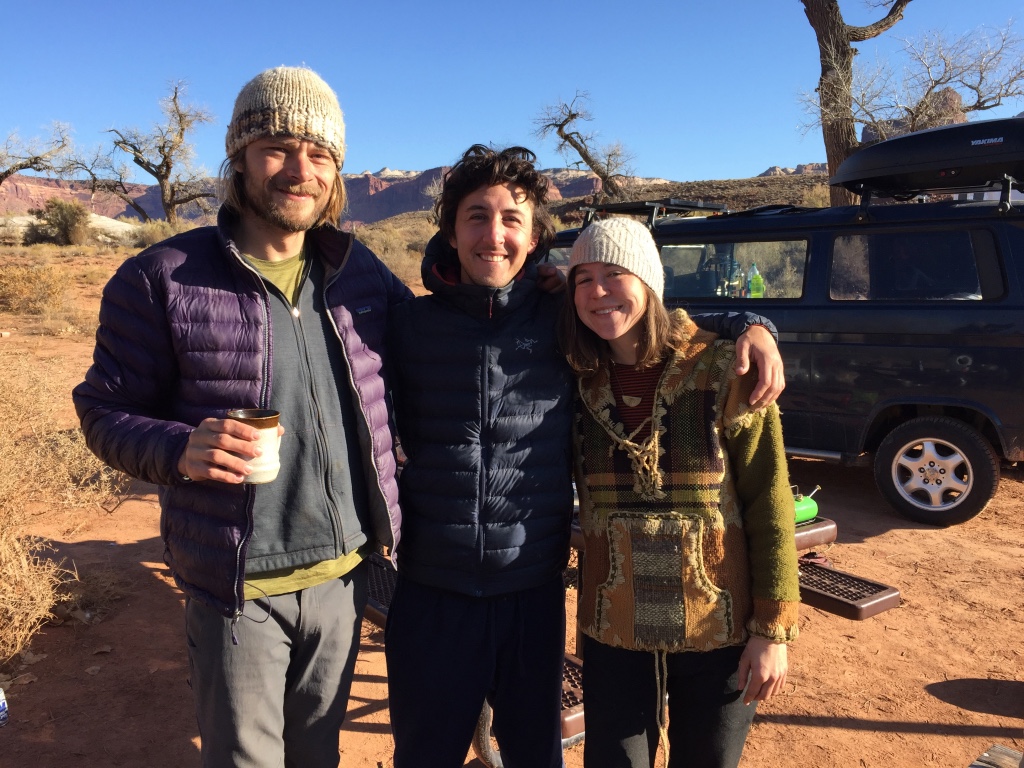 Warming up on Fat Farm (5.10+ offwidth). I brought two #3's, two #4's, a #5 and a #6, which felt like the right amount of gear.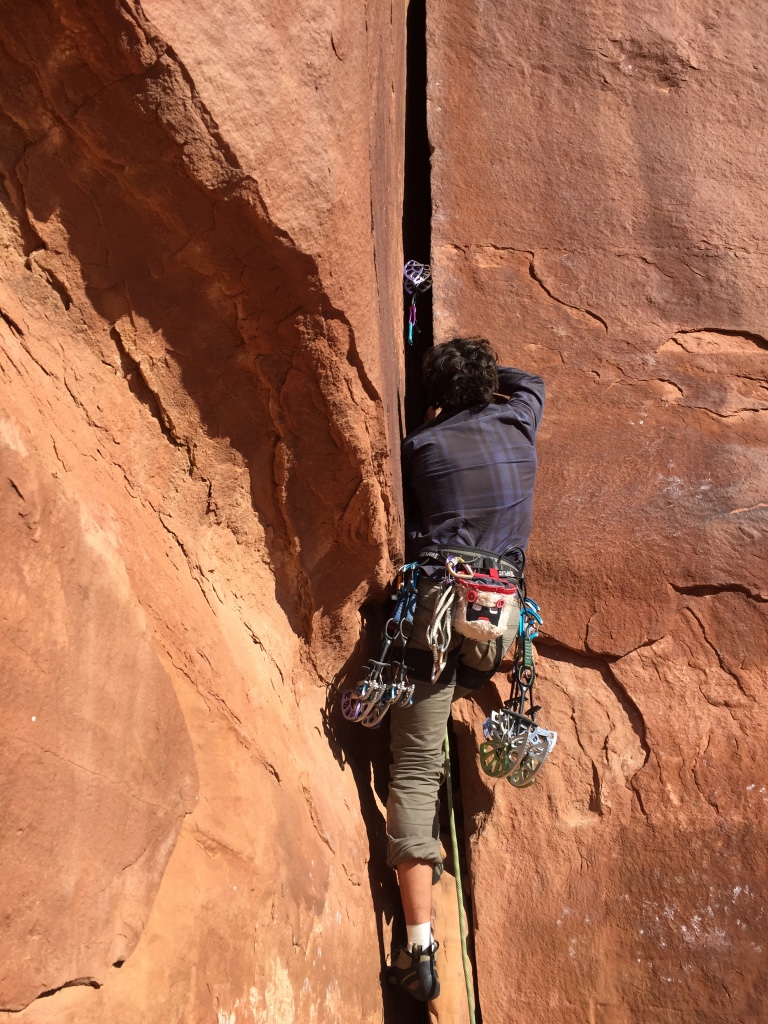 Type 1 fun all the way on Wavy Gravy (5.10).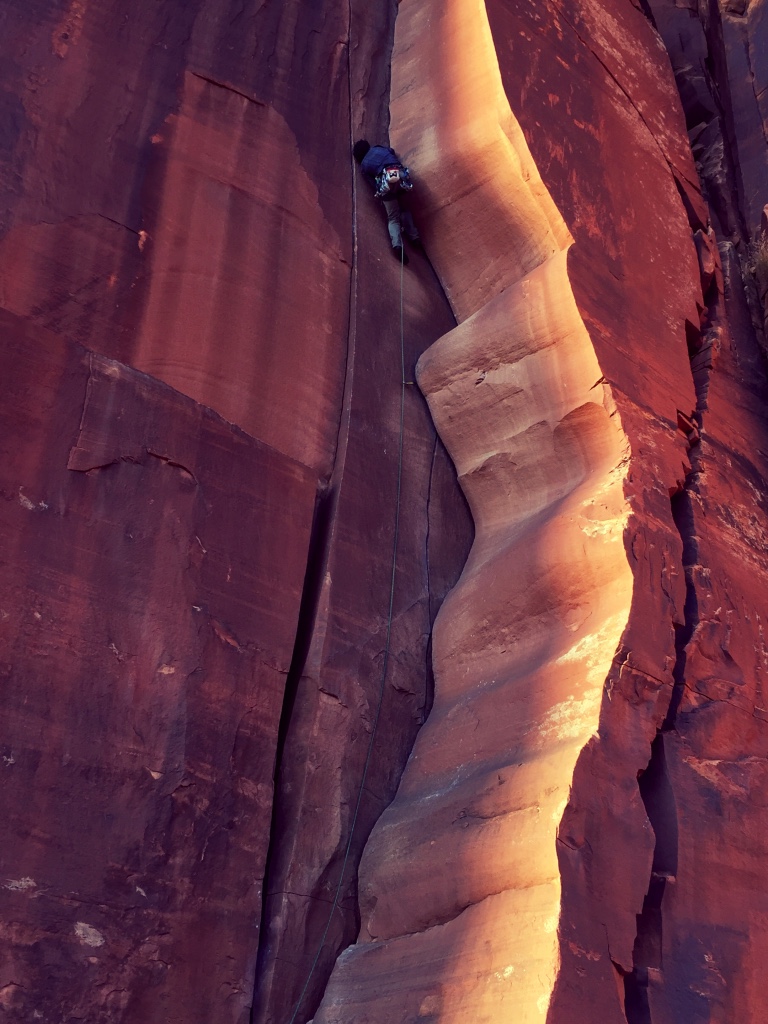 Sending a special thanks to Matt for capturing this amazing photo in Red Rock with the super moon! Thanks everyone for a fantastic season, hope to see you all next spring!