After leaving Yosemite I made a beeline straight to Los Angeles to hang out with my good friend Adam Libert. Adam left Boston to work for Elon Musk at SpaceX, a crazy amazing place with a vision of putting humans on Mars. Adam was kind enough to give me a personal tour of the SpaceX facility, which was pretty fantastic. The tech they've developed is super impressive and I can't wait to see how their vision evolves.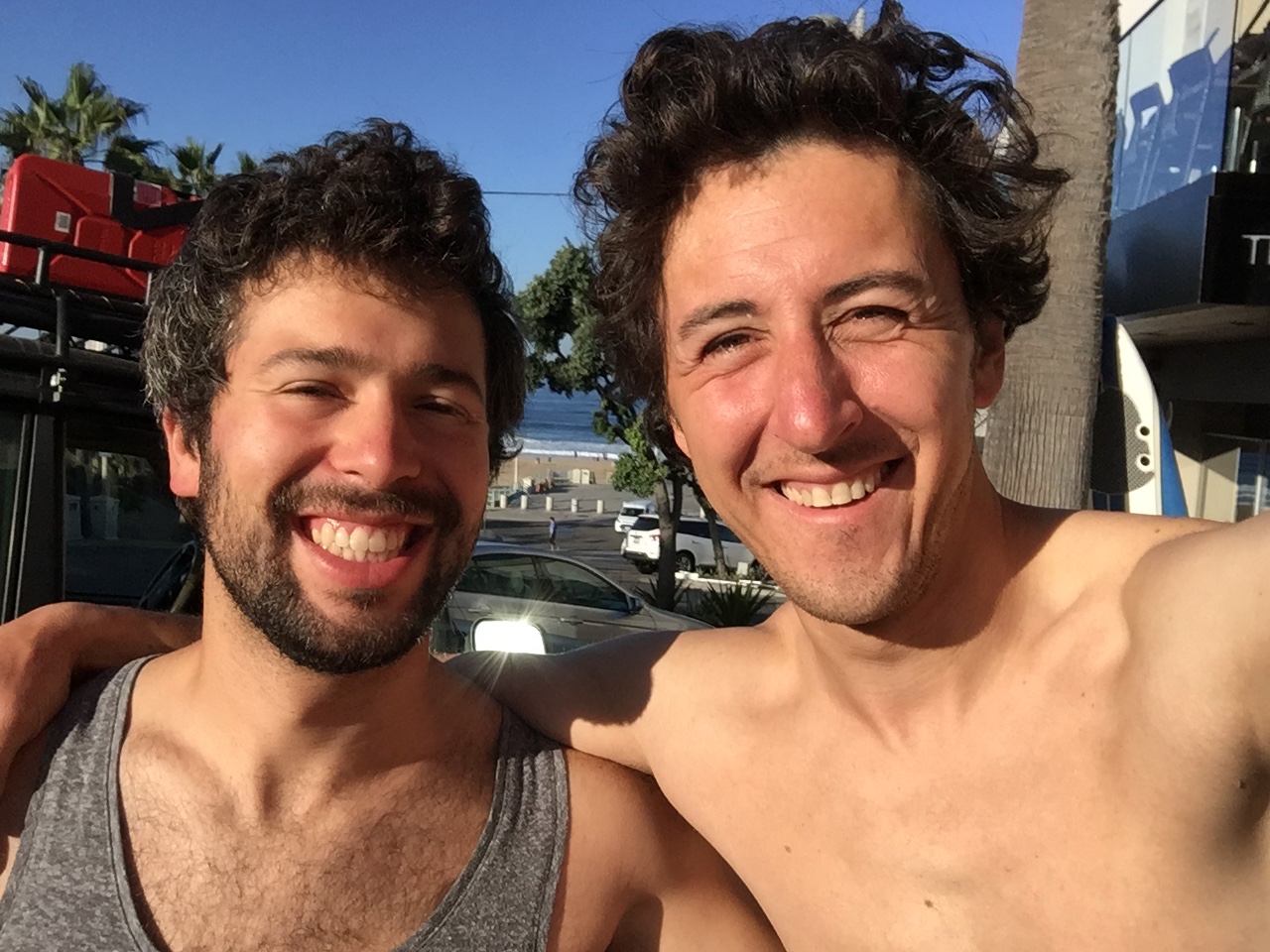 LA is well known for muscle beaches like Venice, where people of all kinds come to see and be seen. I hadn't heard much about the kiting situation here, but I figured there must be some options nearby. A quick Google search brought me to Belmont Shore. I didn't know too much about this place before arriving and to be honest I didn't have high hopes. The wind report on iKiteSurf looked pretty weak, ranging from 8-12 knots at the height of the day. Having spent most of my kiteboarding career in places like Boston, Hood River, and Sherman Island, where a good wind day is in the range of 20-28 knots, I figured that Belmont would be pretty dead. Turns out I was dead wrong.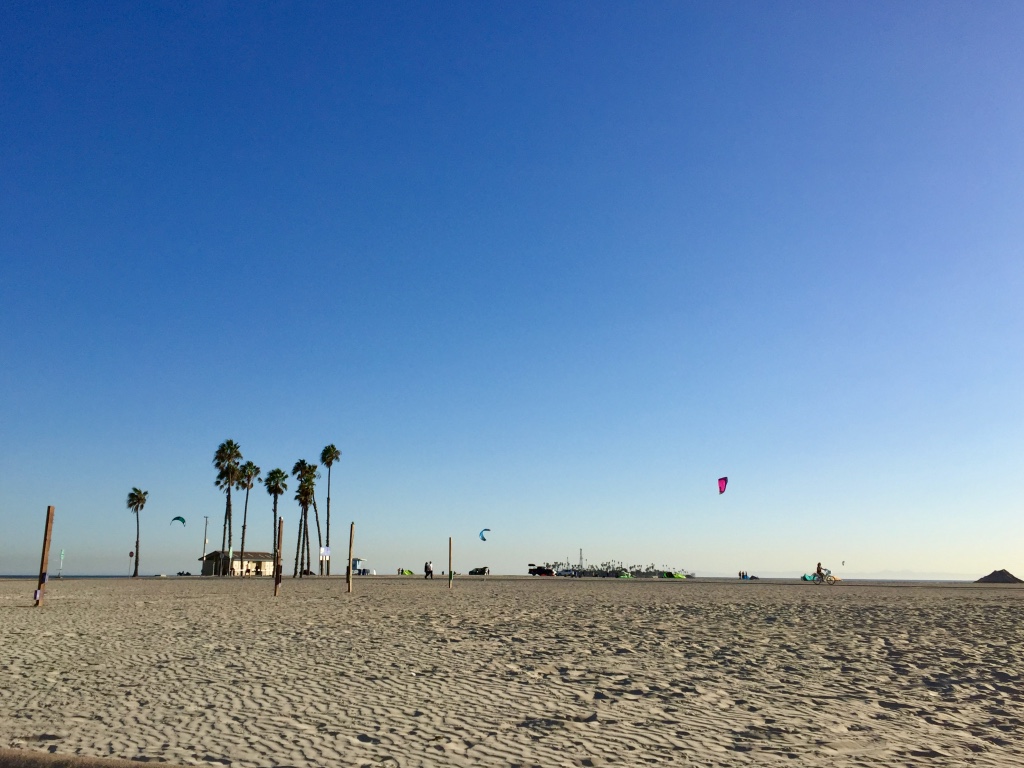 The wind was alive and well and I was greeted warmly by a vibrant community of kiters. Although the wind was light, it was also steady, perfect for my new light wind kite. I'd purchased the 14m Zian in early spring, but had never even taken it out of the bag. A kite this size at Hood River or Sherman Island would have been laughable, but here at Belmont it was perfect. In fact I flew nothing else for 9 days straight.
With flat water, consistent wind and a long sandy beach, Belmont might be the most beginner friendly place I've ever been to. Well, except for the stingrays… No matter where you go, it seems like there's always a catch. How many times have I heard this before? "Oh yeah, it's totally safe… except for that cement block that only surfaces at low tide. But you'll be fiiiine." Or how about this this one? "Just avoid that buoy and the partially submerged tree limbs. Oh, and stay out of the boat channel when the barges are going through. Other than that, as long as you edge upwind before hitting the rocks, you probably won't die." Lovely, thanks. At Belmont it's stingrays. They hide in the shallow waters waiting for unsuspecting kiters to trundle through and step on them. Then you're in for some of the worst pain nature has to offer. On my first day at Belmont there was a trail of bloody footprints leading from the beach to the bath house. An unmistakable reminder of what can (and probably will) happen if you kite there long enough. I quickly adopted a strategy of paranoia. When heading into the water I'd shuffle my feet until knee deep and then throw myself chest first into the sea and body drag out. When coming in to shore I'd body drag until my chest hit the sand. So far so good, but if I end up getting a stinger in my chest I'll have to update the plan.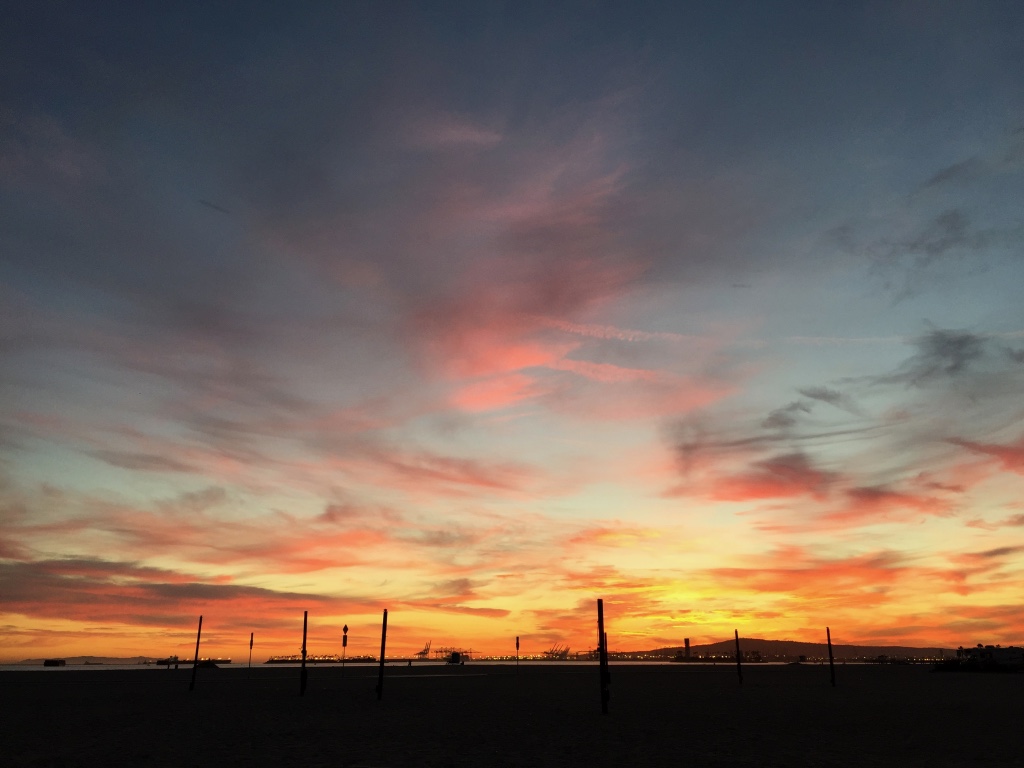 The other concern are the antagonistic lifeguards. For reasons that are as yet unclear the lifeguards tend to heckle the kiters on a regular basis. During my short time on the beach I personally saw a kiter receive a ticket for using fresh water to clean gear outside of the designated bathing area. Several days before, a kiter was fined for landing their kite in a non-designated area during an emergency situation where a person's life was in danger. The person landed their kite to help a fellow kiteboarder who was in danger. The lifeguard took this opportunity to repay the kindness with a fine. Clearly there are deep-seated issues that need to be addressed.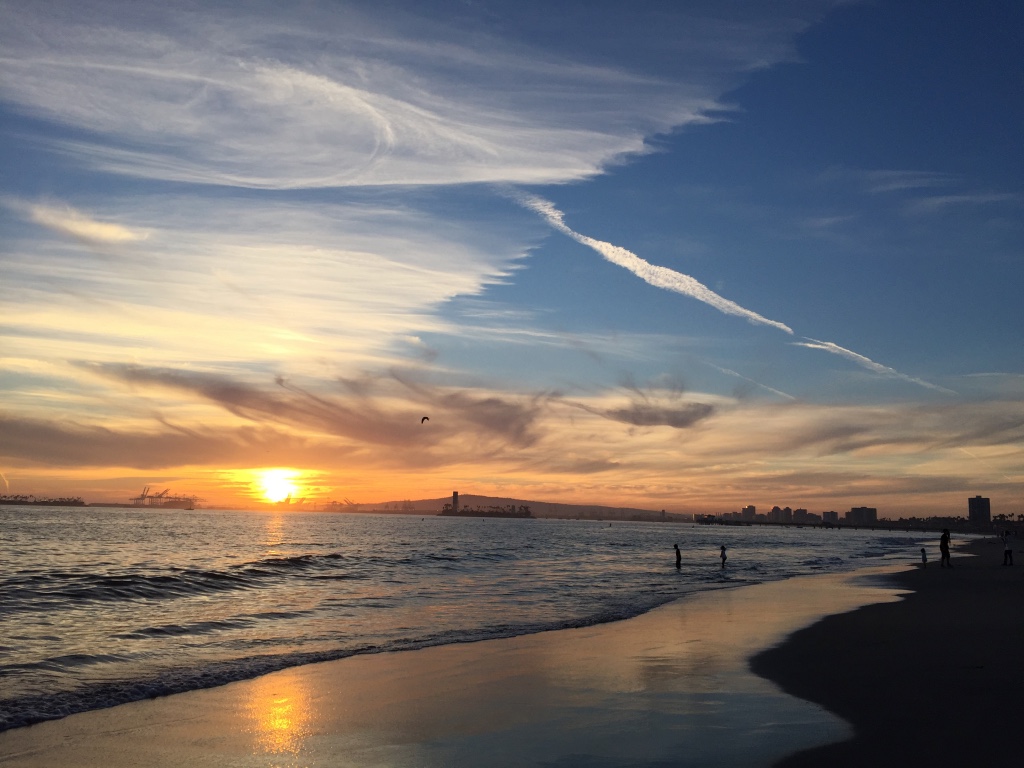 Aside from the minor hang-ups, Belmont is a phenomenal place to kite. The sunsets over the water make for some jaw-dropping sunset sessions. The sun-lit palm trees, golden waters and huge skies leave you thirsting for more at the end of every single day. But really it's the people and the sense of community at Belmont that I'll remember the most. From day one, everyone at the beach greeted me with open arms. One friend let me borrow her surfboard for as long as I wanted to use it. Another offered hot showers and a place to park overnight. Bike rides, beers, and quiet company were offered on windless days. Within hours I felt like I was part of the community. To all the kind-hearted, lovely people at Belmont, thank you! May our paths cross again.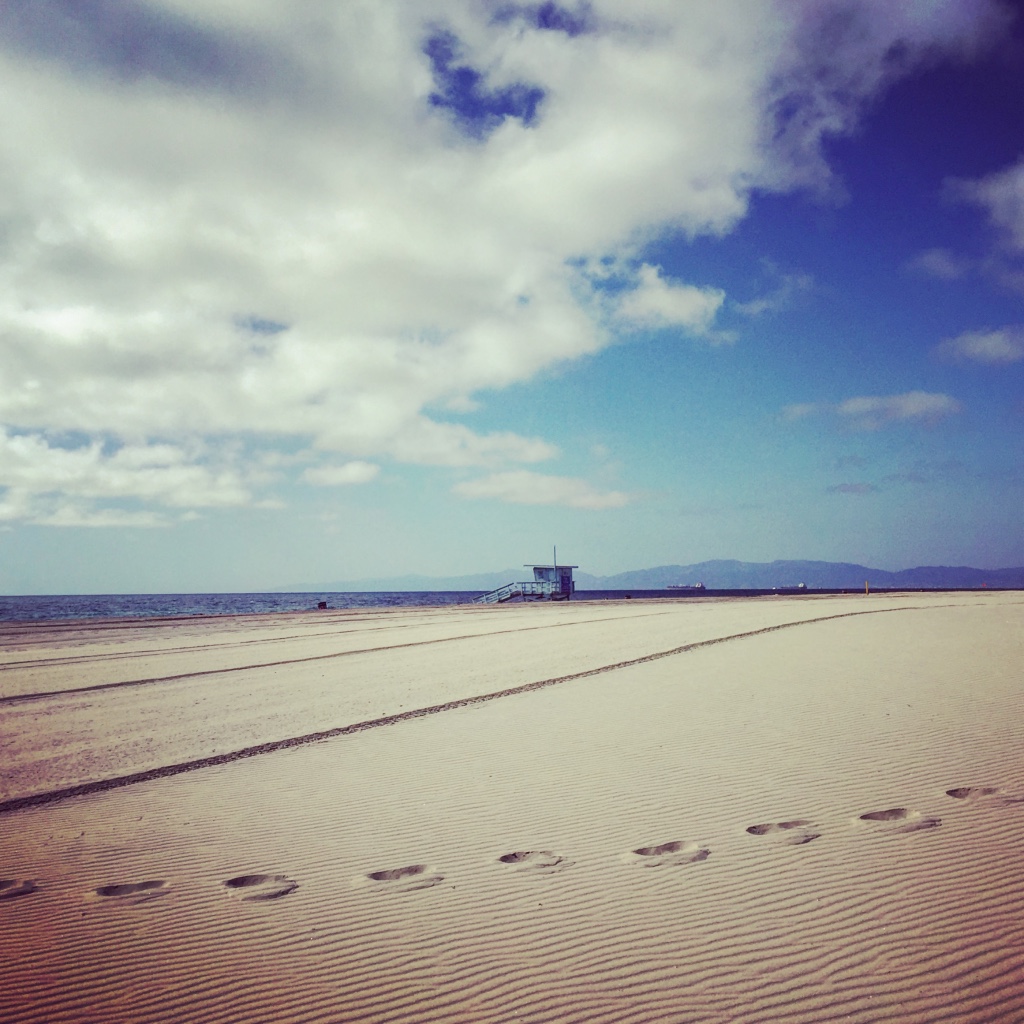 I often hang out on the roof of the van and watch the sunset.