It's funny sometimes how chance occurrences can change your life. If it hadn't rained in Squamish I wouldn't have been diverted to Smith Rock. If I hadn't gone to Smith, I wouldn't have driven to Hood River to buy a new kiteboard from a guy on Craigslist. If I hadn't gone to Hood River, then I wouldn't have had two of the most amazing weeks of my life.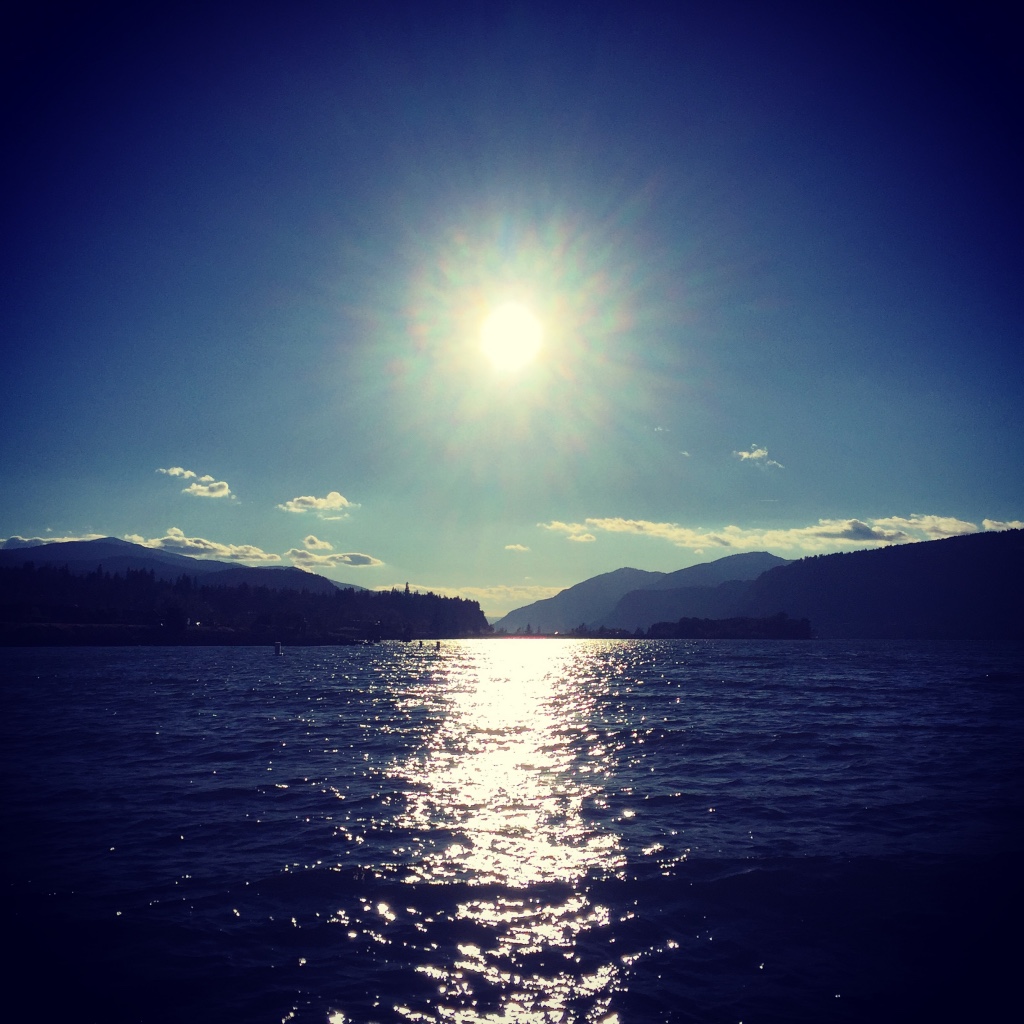 I'm not the world's greatest kiteboarder. I took a lesson in 2014 and hit the water maybe 2-3 days that season. Last year (2015) I probably had ~6 sessions. Obviously I hadn't committed much time to kiting. It's an intimidating sport. Though I've always loved the ocean and the lakes and ponds where I grew up, I've never really considered myself a water person. I'm a mountain person. I'm a rock climber. Slow. Methodical. An uphill person through and through. So when I came across kiting, I was completely and utterly unprepared. Kiteboarding is a momentum sport. It's about balance, speed, and the ineffable quality of muscle memory. It's hard to teach, because you just have to "feel" it. Swing dancing is perhaps the closest analogy that I can think of. Or downhill mountain biking. In many ways kiting is the antithesis of rock climbing.
There's also no such thing as "easy kiting". If you're learning how to rock climb, you can go to the Gunks and climb 5.6 for years. Hell, you can climb 5.3 and have a great day out. There is no such concept in kiting. You are either kiting like a boss or you're fighting for dear life and trying not to drown. This may sound like hyperbole, but I'm dead serious. Fear kept me out of the water. And this is coming from someone who spends all of their free time thousand of feet off the ground on shear rock faces. Kiting is scary.
For me, learning to kite was equivalent to being handed a trad rack and told to climb runout 5.10 on day one. It's not a far cry from free soloing without knowing how to rock climb. If this isn't bad enough, there was nothing in my past history that could have prepared me for kiting. I'd never done a wind sport or even a water sport for that matter. Board sports were an equally foreign concept. And so every time I got in the water I was literally struggling for survival. Nonetheless the grace and beauty of the sport intrigued me. Watching the pros glide though golden shores as the sun sets over the water is nothing short of magical. It's this vision that inspired me to continue.
I was hoping to kite a lot in Boston after having quit my job in June, and I did go out about half a dozen times or so, but the wind is often skunky in the summer and the van build consumed most of my life during the last month before I left town. As a result I'd gained little confidence in my abilities, but at least I felt good about rigging my kite and launching and landing myself and others. Water launches were still a struggle, and staying upwind just wasn't happening.
Staying upwind is probably the single most important thing in kiteboarding. If you can't ride upwind, then you can't get home. I logged dozens of miles walking up the beach, kite in hand. On the best of days I'd keep the kite flying while I walked, but most days I'd crash the kite in the water, get dragged to shore (hopefully avoiding the bushes and piers), spend hours untangling my lines, and execute the walk of shame back to the car with great frustration.
Fast forward several months to Hood River, OR. Hood River is a kiteboarding mecca. It's known for strong gusty winds, huge chop, and crowded waters. All of this is true. I really didn't think I was ready, but no one ever is. After picking up a new board from a guy off Craigslist I found myself at the launch of the Event Site, the center of kiteboarding on the Columbia River gorge and made friends with some of the locals. The next day I was in the water trying not to die.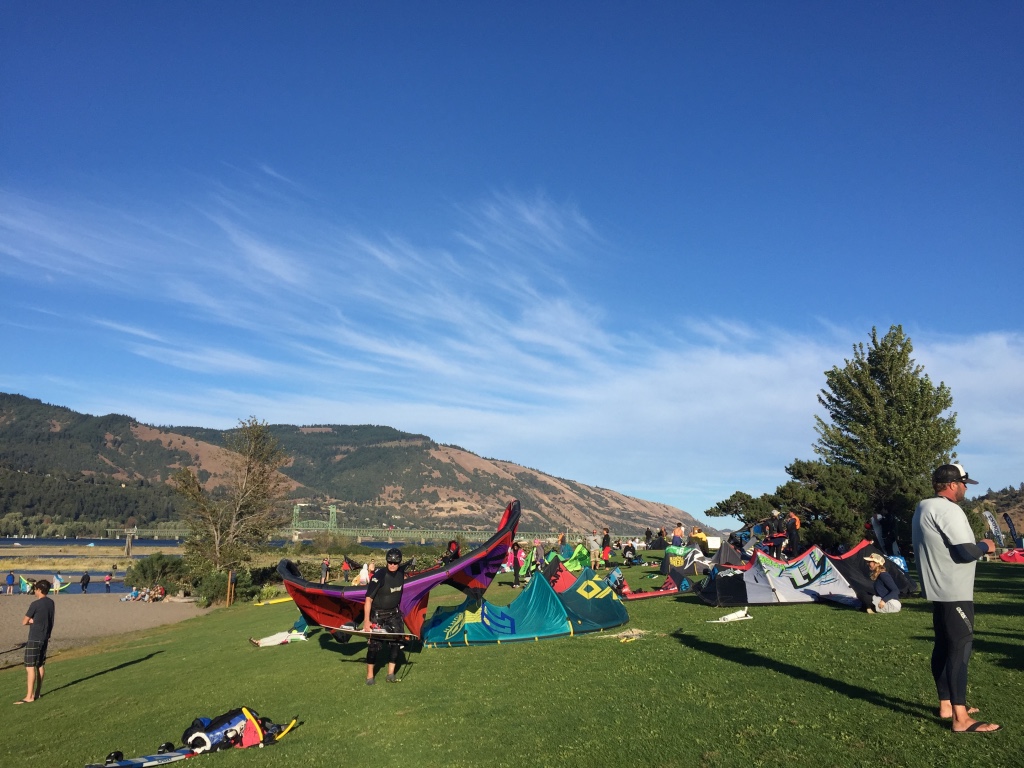 The wind is funny in HR and takes a while to get used to. I can't imagine what it must be like to learn there for the first time. The wind comes in waves with a 1-2 second period. There are literally peaks and troughs in the wind just like a wave. But every now and again a wave is missing and there's a sharp lull in the wind. Or one of the waves gets doubled. You never know which one it will be, so you have to stay on your toes. Eventually you learn to let your arms act as shock absorbers, sheeting in and sheeting out with each gust.
The chop in the water is another story. It's huge. And relentless. There is flat water to be found in the terrain park, where the pro kiters fly, but that's no place for a beginner. The wind blows straight off shore in the park and it's easy to find yourself in the boat channel or under the bridge and that is no bueno. So you just have to learn to deal with the chop. The wind is always straight on shore and so are the waves. Every wave pushes you back to shore, preventing you from getting up and riding. It's an intense environment for any beginner.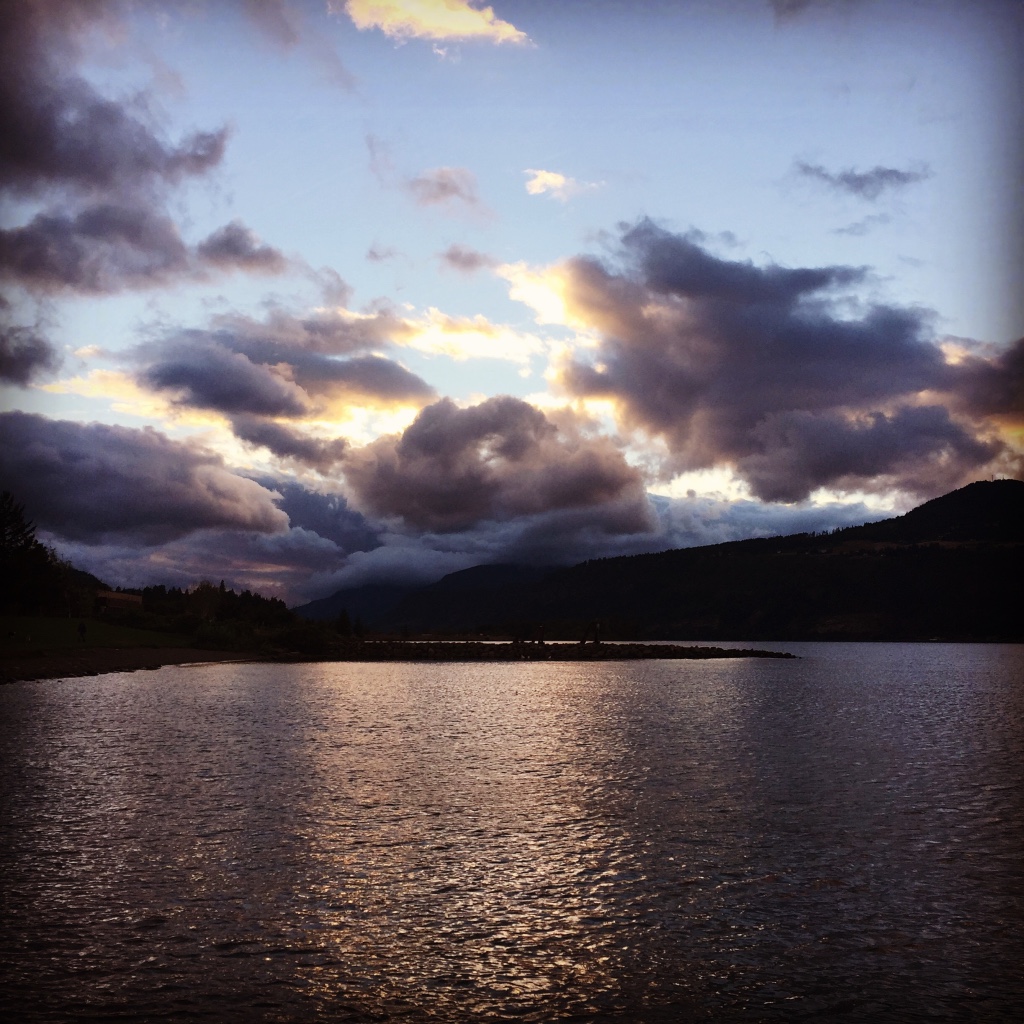 The nice thing about the Gorge is that the spit (sandbar) stretches far across the river. So even if you get blown downwind, you can walk back. A feature I took full advantage of in my first few days there. And then, one day, magically, everything clicked. My water starts got better. Then I found myself staying upwind some of the time. But the real magic was when I executed my first sliding turn. The next day I was landing perhaps 50% of my turns. This was HUGE! All of the pieces were coming together. FINALLY!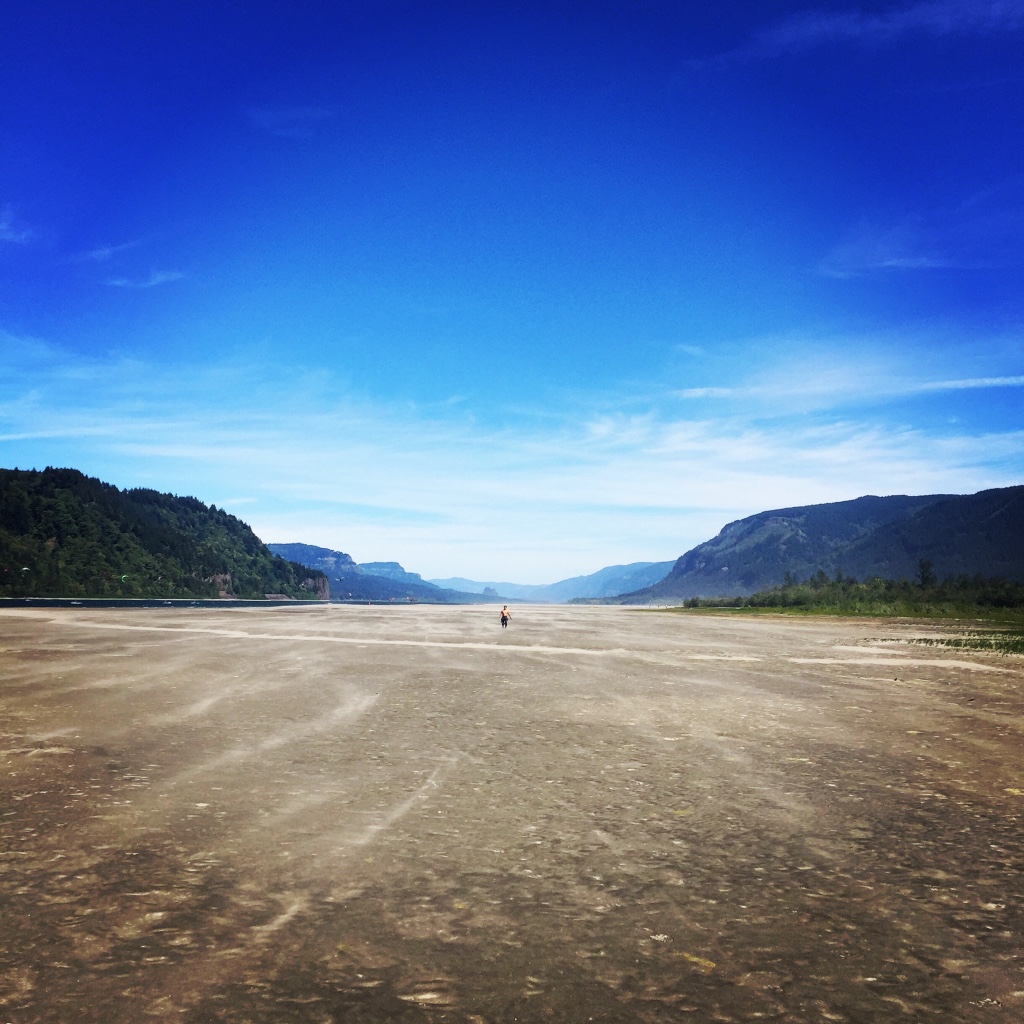 Without the ability to turn, it's really hard to stay upwind. Every time you stop and fall in the water you lose any upwind progress you struggled to hold on to. It's extremely disheartening. Besides that, the walk of shame is exhausting. It's basically like walking a huge dog that's pulling you with all it's will. You lean way back against the kite's power. The sand grinds into your ankles until they bleed. Your legs feel like tree trunks by the end of the day. Being able to stay upwind and ride home is the most essential tool in a kiteboarders tool chest. It was that day that I transitioned from total shit to a low-level intermediate and it felt GREAT!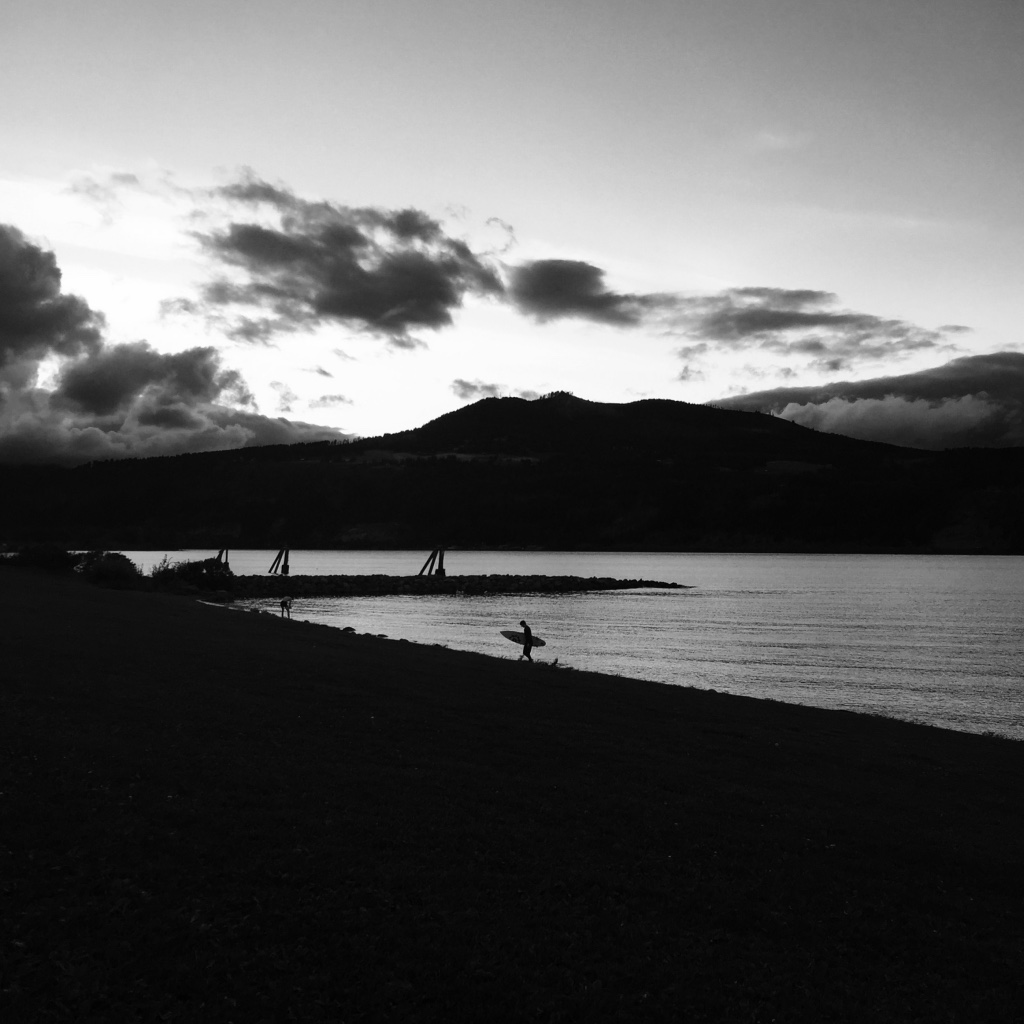 I kited 9 out of 10 days at the Gorge, only stopping when the wind finally died. I'll forever remember Hood River as the place where I learned to kiteboard.